Mother Left 5 Children, Including Infants, In Car While Drinking In Bar
A Florida woman was arrested for leaving her five children, all under the age of six, inside a car while she drank at a bar.
The arrest warrant stated 35-year-old Kristie Johnson's husband got worried when he arrived home from work Wednesday evening to find his wife and children missing. He then called his wife but his 5-year-old daughter answered and told him they were at a McDonald's.
A while later, the man called again and this time his daughter said she had no idea where they were. She also told him her mother was nowhere around, and that she and her four siblings, aged three, 11 months and two 20-day-olds, were alone in the car. The man told his daughter to honk in order to get some adult's attention. However, no one responded to the honking. He then left home in search of them and finally found the car outside a bar in Port Charlotte. He immediately informed police officials, ABC-affiliated television station WWSB reported.
Officials reached the scene and spoke to the bartender, who confirmed that Johnson was at the bar for almost 30 minutes. He added that she had two drinks and was walking around the bar talking to people.
The accused was taken into custody and charged with five counts of child neglect. Johnson, however, refused to answer any questions during police interrogation. She remained in custody on a $50,000 bond.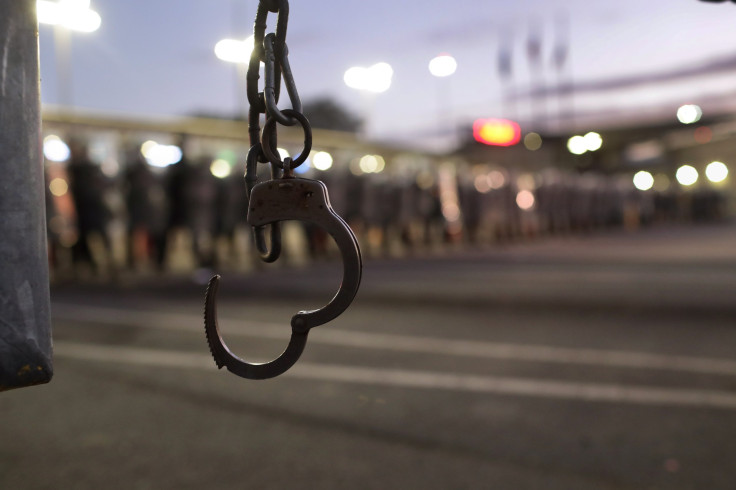 In a similar incident in January, an Indiana woman was arrested for leaving her 15-month-old baby in a car while she went to a pub. Tiffany Helbling, 29, was arrested after a passerby informed police about an unattended baby sleeping inside a car while the temperature outside was close to freezing. Police reached the scene and found the baby sleeping in a soaked diaper. The mother was taken into custody and said the baby was alone only for 20 minutes. However, people at the bar said Helbling had been there for almost two hours.
© Copyright IBTimes 2023. All rights reserved.
FOLLOW MORE IBT NEWS ON THE BELOW CHANNELS