Mother Turns Over 13-Year-Old Escaped Murder Suspect, Ending Manhunt In North Carolina
A 13-year-old North Carolina youth charged with murder who escaped police custody en route to court was captured by by U.S. marshals as his mother drove him toward a police station.
A police manhunt in Robeson County ended Wednesday around 10 p.m. after marshals arrested the teen. The teen's mother, Nikki Jacobs, told marshals she was driving him to the nearest police station.
The Robeson County Sheriff's Office offered an update on its Facebook page.
The youth escaped custody around noon Tuesday as the North Carolina Department of Public Safety Transport Team was taking him to court to appear on charges stemming from the deaths of brothers Frank and Adam Thomas during an October robbery.
He reportedly fled to his grandmother's abandoned home and spent the night and most of Wednesday there before continuing down nearby railroad tracks and arriving at the home of his uncle, Wayne Lambert.
"I just thank God that he came home to me and I was the one that could put my hands on him before the officials did or anybody else would hurt this child, because he's not a very bad kid," Lambert told Raleigh NBC-affiliate, WRAL.
"He said, 'Daddy, all I want you to do is feed me and let me take a shower,' and that's what I did for him," Lambert said. He called police while his nephew showered.
Once cleaned up, the youth left with his mother. He has since been transferred to Cumberland Regional Juvenile Detention Center in Fayetteville.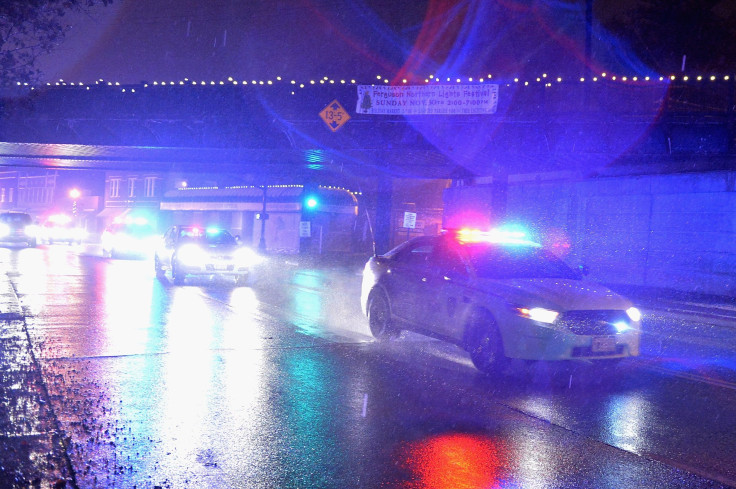 © Copyright IBTimes 2023. All rights reserved.