Mountain Lion Attacks 8-Year-Old Boy, Dog Teams Called In Track Down Animal
Animal attacks can happen anytime, anywhere. No matter how domesticated or wild an animal may be, its insticts will always be different from ours. Animals have and will have no control if nature dictates them to maul, may it be for protection, survival of the fittest, or for food.
What happened to an 8-year-old boy shocked a quiet Colorado subdivision after the youngster was attacked by a mountain lion Wednesday night. The Colorado Parks and Wildlife (CPW) confirmed that it was indeed a mountain lion that attacked the boy.
The department added that a dog team has been sent to help officers track down the animal and that the victim was immediately rushed to the St. Anthony Hospital in Lakewood. Platte Canyone Fire said in a tweet that he was seriously injured.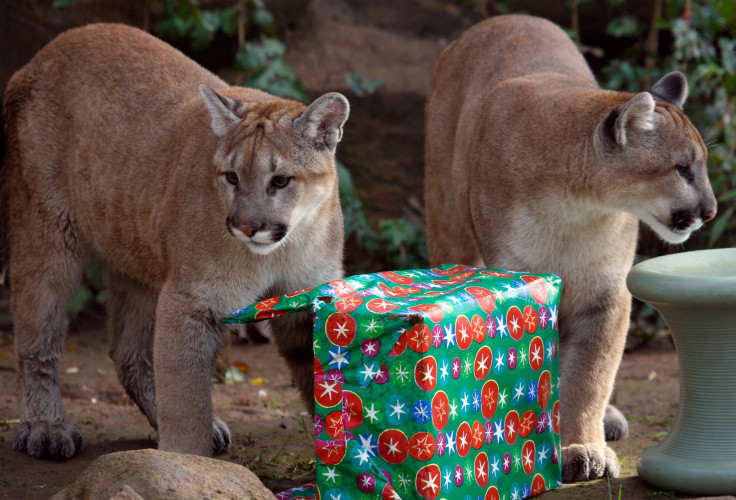 CPW Public Information Officer Jason Clay said that four wildlife officers responded to the scene, while others went to the hospital where the boy was confined to know his situation and the severity of his injuries.
FOX31 said that authorities are piecing together the puzzle of the attack and pointed out that it could have happened off of Park Country Road 72, although "its exact location is unkown." Watch the video report here.
To hasten their investigation, CPW urged the residents of Bailey, a community in Park County some 35 miles southwest of downtown Denver, to keep their pets indoors as they continue to sweep the area in search for the mountain lion.
Mountain lion attacks are rare and there have been "fewer than a dozen" fatalities in the last 100 years from such attacks. One website, however, detailed that a hunter was attacked by a mountain lion last week when he was scouting the area for elk at Big Horn Park.
Wildlife officials said that the man "fought off the lion using a pocket knife."
Another such attack happened February when a young mountain lion attacked a trail runner in Horsetooth Mountain Open Space. Although bitten, the runner was able to survive and even killed the cat.
Founded on April 1897, the Colorado Parks and Wildlife manages 41 state parks alongside more than 300 state wildlife areas, all of Colorado's wildlife and a variety of outdoor recreation. The department's mission is to "perpetuate the wildlife resources of the state," as well as to provide a quality state parks system, enjoyable and sustainable outdoor recreation opportunities that "educate and inspire current and future generations."