With Movie Theaters Banned, Saudi Filmmaker Makes YouTube Splash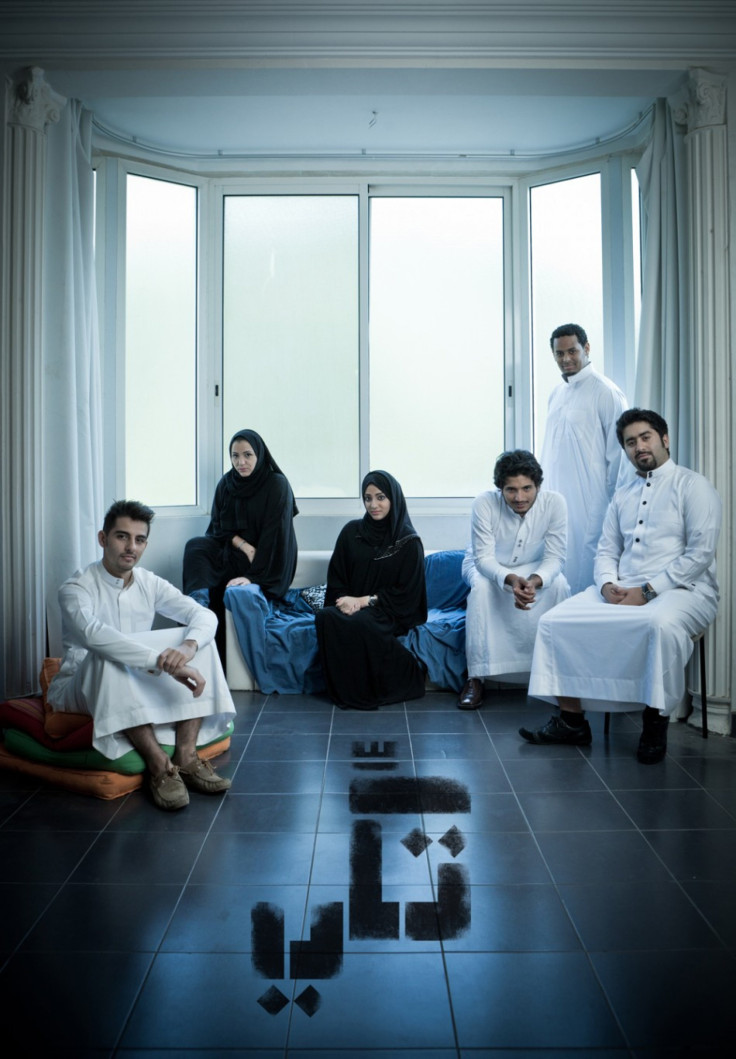 Saudi Arabia is a country of 27 million people, and not a single movie theater. Still, filmmakers there are a rising force -- and Mohamed Makki is one of the names to follow, thanks to an Internet mini-series called Takki. In three months the first episode has racked up more than a million hits on YouTube. The second and third episodes had more than 700,000 hits each within a month of being posted.
YouTube is hugely popular in Saudi Arabia, which has 12 million Internet users but 90 million YouTube page views a day, according to a report in Al-Arabiya. One reason might be that movie theaters have been banned since the 1980s, to appease conservative clerics.
Saudi filmmakers have had to turn to the Internet in order to get an audience for their films, and Makki is no different. His Takki is the story of a group of young Saudi men trying to make films in the Red Sea city of Jeddah, and of their romantic entanglements with women.
Much of the story is based on my own life, Makki, 23, said in an interview recently. I have my own production company called Kingdom Pictures. We produce corporate films and documentaries. That pays the bills. But I'm more interested in storytelling, which is 'Takki', a project that I have been working on for a year and half.
Makki hopes to eventually film several seasons of Takki - which means where are we going to hang today? in Mecca slang -- with each season consisting of 12 episodes. Each episode so far has been only 10 to 14 minutes long each, something he has done deliberately, aware of the short attention spans of today's youth.
In the series, Moayad Althagafi plays Malek, a twenty-something aspiring filmmaker who hangs out in a trendy café-lounge in Jeddah with his buddies Majed , Abdullah and Badur. One day Malek meets and films a woman, Bayan, while shooting a documentary at the café. At the end of the day she is standing outside waiting for her driver to pick her up - since women are not allowed to drive in Saudi Arabia -- and ends up being harassed by a carload of young guys. Malek just happens to be leaving at the same time, and after much persuasion she agrees to accept a lift home in his car, mostly to escape the rowdy teenagers. Sitting in the back of Malek's messy car she finds an interesting book that he insists she take to read. From this seemingly innocent premise -- something that would hardly raise eyebrows in the West but does in ultra-conservative Saudi Arabia, where the sexes are strictly segregated -- stems a social scandal that will make Bayan's life hell. And in another twist to the plot, Malek does not know yet that Bayan is the new fiancée of his best friend Majed.
Social Disaster
Bayan will face the consequences. Her father is going to find out about it, her fiancé is going to find out about it, and people on the Internet and social media are going to talk badly about her. Her reputation is going to be ruined, and she's going to be devastated, crushed, said Makki.
In such a stifling social climate, the director and his crew are surprisingly able to bend some rules. They've even filmed men and women together without being harassed by the religious police, who regularly raid restaurants in order to try and catch unmarried couples having romantic dinners. Sometimes they've filmed in public: We just go ahead and start filming, we don't stop to ask for official permission as that would slow things down, explained Makki.
Still, in a country with no cinema industry, a director can face unusual problems: There are very few drama writers in Jeddah. I'm looking for writers that understand these subtexts, who understand double-meaning and depth, said Makki. Luckily right now we're working with a great dialogue writer named Abdul Latif al-Shehri. He's very good. I send him the script and he creates the dialogue.
With all those constraints, Takki does something rarely seen outside of the country: it showcases the everyday lives of young Saudi men and women, enabling anyone in the world with an Internet connection to have a glimpse of their hopes and aspirations.
I have watched the first and the last episode and I have to say that I like it very much, said Arie Amaya-Akkermans, a writer on cinema in the Middle East and the author of the forthcoming book The Promise of Politics: Arab Spring. 'Takki' is a very fine product. The production standards are quite high compared to what we're used to see in this genre. The story is by no means staged, by that I mean to say that it's nicely written while it is not quite transgressing the 'rules' of what Saudis consider acceptable or not, there's a very thin line being played with here. It was Borges who said that censorship is the mother of metaphor and this is precisely what I see at work here. The handling of the whole relationship topic is very graceful and that's where I think 'Takki's' success lies. It also has an ambiguously positive portrayal of society, not as in flattering, but as in showing what is usually not shown.
Making Money
Makki, who is of Indonesian descent, is a self-made filmmaker, having majored in business and marketing at King Abdul Aziz University. All of his family and close relatives have watched the first episodes of Takki, and the more conservative ones were not very happy at seeing men and women mixing in some of the scenes. They said I could make future episodes better by having less women in them, Makki said with a chuckle.
But not all Saudis share that view. Some are even looking to profit from the YouTube sensation. Saudi companies, for example, wouldn't be as wary as the relatives of the director, who plans to make money by getting corporate sponsorships from firms eager to cash in on the huge numbers of young viewers of the series. We could do product placements in some of our scenes, but it would be something really subtle, he said.
Where he isn't getting any traction is in drawing any interest from Saudi state television or any other commercial network to air his series, though he and his lead actor were interviewed on a live show on the Al-Arabiya channel, one of the leading Arab satellite TV news channels. But Al-Arabiya is based in Dubai, not in the Saudi kingdom.
Amaya-Akkermans noted that young filmmakers in other Gulf countries have also turned to the Internet as a fast and easy way to get an audience for their films, without the censorship that getting government approval for showings in cinemas would entail.
I believe the trend of the democratization of cinema via YouTube and Vimeo will continue in the Middle East and that at the same time the quality of the films will improve as the public gets more honed with aesthetic standards, said Amaya-Akkermans. But the governments won't be involved: Any initiatives to sponsor cinema will come from the private sector only.
The End Of The Ban?
Local cinema in Saudi Arabia does have at least one powerful backer, though: the billionaire businessman Prince Waleed ibn Talal, a member of the royal family and one of the world's wealthiest people, who owns an entertainment company called Rotana that makes films, music videos and runs several satellite TV channels.
Rotana produced Keif al-Hal? a feature-length film about a Saudi family in 2006 which, although it starred a female Saudi actress, was filmed entirely in neighboring Dubai. This year, Rotana co-produced, along with a German company, Wadjda by the Saudi director Haifa al-Mansour. It was filmed entirely near Riyadh using Saudi actors, but it will not be shown locally due to the absence of cinemas. Instead, Saudis who want to watch it will have to drive to neighboring Bahrain or the Emirates to see it in cinemas there, or wait to see it on satellite television.
In the past few years there have been constant rumors that cinemas would be making a comeback to the country that banned them in the 1980s. But opposition by the religious conservatives in Saudi society has been stiff, and it seems unlikely that cinemas will be allowed any time soon.
Despite this, Makki remains optimistic. There are many young Saudi filmmakers rising. It's contagious, when one starts, others are inspired. I know several filmmakers here in Jeddah, Madinah, Riyadh and the Eastern province. There are not that many, but those who do it are dedicated. They go to Dubai to see films and show their own, he said. Whether there are cinemas or not, it is our call as youth, because if we keep on making good films with good stories, they will see them and notice them. Those people, who decide whether or not to have cinemas, will see our films. When they see us working creatively, I'm sure they will be convinced.
Watch the first episode of Takki here:
© Copyright IBTimes 2023. All rights reserved.
FOLLOW MORE IBT NEWS ON THE BELOW CHANNELS