Movies Coming Out In April 2015: 8 Theatrical Release Dates And Trailers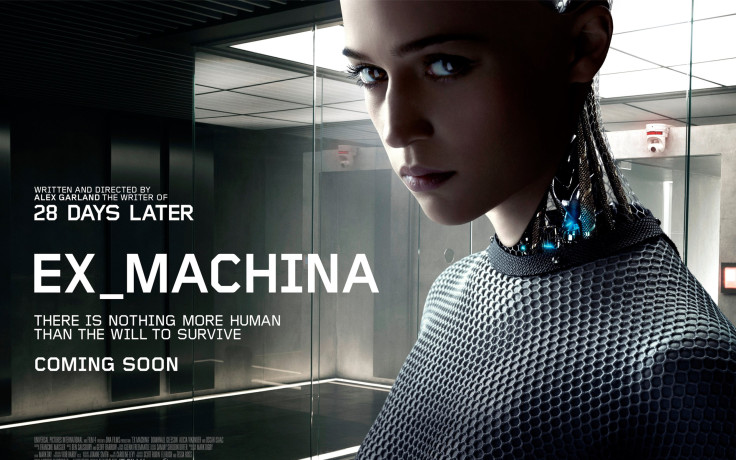 April is the first full month of spring, and the movies blooming into theaters are warming up the seats before big May box office giants like "Avengers: Age of Ultron," "Mad Max: Fury Road" and "Tomorrowland." From a sci-fi thriller starring "Star Wars" cast mates Oscar Isaac and Domhnall Gleeson to a romantic drama starring Harrison Ford, these are some of the top movies coming soon to a theater near you:
1. "Furious 7," April 3
Forget logic and gravity and everything else you learned in physics class. Just enjoy the flying cars and feel for the family as they mourn the death of one of their own.
2. "Ex Machina," April 10
Oscar Isaac plays a megalomaniacal reclusive genius who invites Domhnall Gleeson's meek character to perform a Turning Test on a highly developed A.I.
3. "Lost River," April 10
Ryan Gosling made his directorial debut with Christina Hendricks, Saoirse Ronan, Ben Mendelsohn, Matt Smith and wife Eva Mendes.
4. "Kill Me Three Times," April 10
Comedian Simon Pegg ("Shaun of the Dead," "Star Trek") plays an assassin in this delightfully violent and convoluted Australian caper.
5. "Unfriended," April 17
A horror movie set in a Skype call? This surprisingly creepy horror film will make you suspicious of every computer glitch from then on.
6. "Monkey Kingdom," April 17
Do I really need to sell you on a Disney documentary about baby monkeys? I didn't think so.
7. "The Age of Adeline," April 24
A romantic drama starring Blake Lively and Harrison Ford, "The Age of Adeline" is the story of a woman frozen in time as life moves on around her.
8. "Iris," April 29
Famed documentarian Albert Maysles profiles fashion icon Iris Apfel in one of his final films.
What movie are you looking forward to? Sound off in the comments below!
© Copyright IBTimes 2023. All rights reserved.