'Mr. Mercedes' Season 1, Episode 2 Synopsis Released; What Will Happen Next?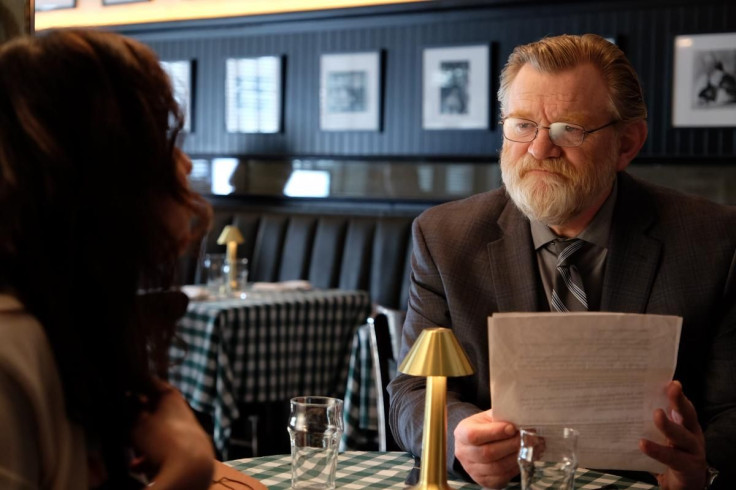 People close to Hodges (Brendan Gleeson) will become more worried about him as his actions get even stranger in Season 1, episode 2 of "Mr. Mercedes."
According to the synopsis for this week's episode of the Audience Network thriller, Pete (Scott Lawrence) and Ida (Holland Taylor) notice that something is wrong with Hodges as the retired detective struggles to maintain his sanity.
Hodges' life has been turned upside down since his retirement. As seen at the start of the series premiere, Hodges appeared to have lost his purpose in life until he suddenly got a video message from the man behind the job fair massacre that took place two years ago.
The killer's message featured a talking smiley face that mocked Hodges for publicly promising to catch him but failing to do so. The killer also mocked some of the victims in the video and revealed that he actually wore a condom the night he committed the crime because he was worried that all the killing would excite him so much that he might ejaculate and leave DNA evidence behind.
The disturbing message revived Hodges' interest in the massacre to the point that he started bugging his former partner Pete with questions about the unsolved case. Hodges also pressured another former co-worker of his into letting him see the Mercedes-Benz car used in the massacre.
Obsessed in solving the case once and for all, Hodges —as revealed in the episode 2 synopsis — connects with Janey Patterson (Mary-Louise Parker) who hires him as a private detective. According to the character's description, Janey is the "emotionally mature, strong-willed, and totally winning" younger sister of Olivia Trelawney.
Olivia, meanwhile, was the owner of the Mercedes that the killer stole and used in the mass execution. In Season 1, episode 1, Pete revealed to Hodges that after receiving a lot of blame for the massacre, Olivia took her own life by taking some pills.
Elsewhere in tomorrow's episode, Deborah (Kelly Lynch) gets more concerned about her son Brady (Harry Treadaway) after learning about his latest work. Will Deborah get a hunch that Brady was the one responsible for the mysterious mass execution?
"Mr. Mercedes" Season 1, episode 2, titled "On Your Mark," airs Wednesday at 8 p.m. EDT on Audience Network.
© Copyright IBTimes 2023. All rights reserved.