'Mr. Robot': How A New Product Feature Was Incorporated By ProtonMail After Discussions With The Producers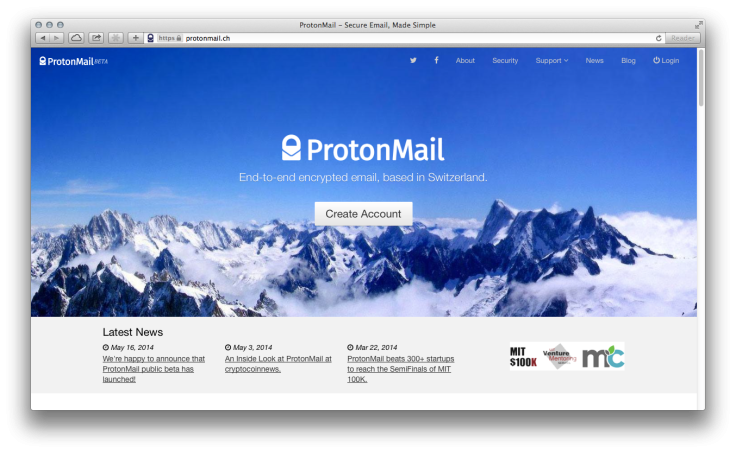 A simple question of which email service the protagonist Elliot will use in "Mr. Robot" had the producers engaged in intense discussions with tech companies in order to make the show as authentic as possible. One such discussion with the email service provider ProtonMail led the company to add a new security feature to their product.
Usually, it is the TV shows that borrow ideas and elements from the real world, but this may be a first time when discussions with the producers have led to innovation in a real world product. In an exclusive interview with International Business Times, ProtonMail co-founder Dr. Andy Yen explained what kind of discussions the producers had with the company and how these discussions impacted both the company as well as the show.
"ProtonMail is the world's largest secure email service with over half a million users," Yen said. "Today, users of the service include democracy activists, whistleblowers, and also professionals such as lawyers, bankers, and accountants."
The email service is mostly used by people around the world who are cautious of intrusive government surveillance and cyber security threats. The company was created by former CERN scientists.
During the company's discussion with the producers of "Mr. Robot," it was reportedly clear that the producers were interested in "realism," according to Yen. The protagonist Elliot (Rami Malek) does not use any of the popular email servers that are currently in the market and instead chooses ProtonMail. Yen explained that it would not have been realistic for an expert hacker like Elliot to use an email service provider that has in the past violated individual privacy or is ad-based.
ProtonMail encrypts the data in the emails and thereby protects its clients. "With the members of the production team, we discussed details like how certain ProtonMail features are implemented and details about what types of data we encrypt," Yen said.
"The producers worked very hard to get into the mind of a technologically savvy hacker like Elliot. This meant researching their behaviors, the tools they use, and even typical personality traits. In many ways, our user base resembles Elliot in that they are very security and privacy conscious and have many of the same needs as Elliot," he explained further.
In their research about Elliot, the producers of "Mr. Robot" felt that the character would want a feature in the email service that allows him to check if there is any covert surveillance on him. The producers proposed that a secure email service ought to provide an email access log that would allow the users to check when and from where their account has been accessed.
"It turned out that a very large number of our users were also interested in having the same feature in ProtonMail. As a result, we built and released this feature to our users and it was extremely well-received, meaning the 'Mr. Robot' producers really do understand how cybersecurity-conscious individuals tend to think," Yen said.
ProtonMail also has other security features that have made it popular.
"First is our use of end-to-end encryption which makes ProtonMail one of the only zero access email provider. This means emails in our system are encrypted in such a way that only the user can read their emails. Even we do not have the ability to read our user's emails. This would make the service appealing to somebody like Elliot who would not want all of (his) email communications to be monitored and accessible to third parties. ProtonMail also has other security features such as expiring/self-destructing emails which cannot be read after a certain period of time elapse," Yen said.
One of the most common mistakes a user makes, which makes his account vulnerable, is a weak password, according to Yen. "If your password is weak, there is no amount of encryption that can protect you. ProtonMail helps to alleviate this problem by requiring two passwords, a login password and a mailbox decryption password. Both passwords would need to be compromised before a user's data can be accessed," Yen said.
"Mr. Robot" has been renewed for Season 2 and ProtonMail will once again collaborate with the producers to continue to make the show look authentic. Yen, however, remained tightlipped about what the discussions are centered on this time around. "Unfortunately, we can't say anything at this time. You would have to ask (creator) Sam (Esmail)," Yen said.
© Copyright IBTimes 2023. All rights reserved.