Multiple Reports Of Horrific Abuse Against Animals Shakes Town
A series of videos of brutality against animals have emerged from the town of Yarram in Victoria, Australia. Multiple agencies are now involved in investigating the incidents of animal cruelty.
At least five separate clips seen have reportedly been seen by Yahoo News Australia. They display inhumane acts against a cat, kittens, a kangaroo and two birds.
One video shows a man with thick mullet and clad in a blue flannelette shirt biting off a small bird's head and spitting it out, the outlet reported. Another video shows a person holding a bloodied cat by its neck and hitting its head on a wall.
The outlet also mentioned a short clip that documents a wounded kangaroo bleeding on the ground and struggling for breath. An individual recording the incident can be heard laughing and kicking the dying animal.
It is yet not clear if all videos were recorded by the same person.
Victoria Police continue to investigate the matter with the Royal Society for the Prevention of Cruelty to Animals (RSPCA) Australia and the Conservation Regulator.
The police also interviewed an 18-year-old man, whose identity has not been revealed, after receiving a report of aggravated animal cruelty in the Gippsland area. They suspended his firearms license, and an investigation into alleged animal cruelty offenses and misuse of firearms is underway.
Animal cruelty remains a pressing concern in Australia. According to a study published in the journal Animals in 2019, the RSPCA receives about 55,000 to 60,000 reports of animal mistreatment every year. Around 11,000 of such reports were from the state of Victoria.
Earlier this month, locals in the city of Worongary in Queensland found as many as ten animals mowed down to death. Among those killed was an infant joey, a local news report said. Police described the act as "disgraceful," believing that the wallabies and kangaroos were deliberately run down by the culprits on the Gold Coast.
"Just disgraceful conduct with killing innocent animals," Superintendent Geoff Sheldon said, as per the report.
Residents reportedly told police they saw two cars in the suburb which they believe may have been responsible for the brutal attack.
A Victoria woman was also banned recently from owning or being in charge of animals for a period of 20 years after repeated animal cruelty offenses and disregard for previous prosecutions.
The maximum penalty for illegally hunting, taking or harming protected wildlife in Victoria is $9,246 and/or six months imprisonment. The fine can go up to $45,480 and/or 12 months imprisonment under the prevention of Cruelty to Animals Act.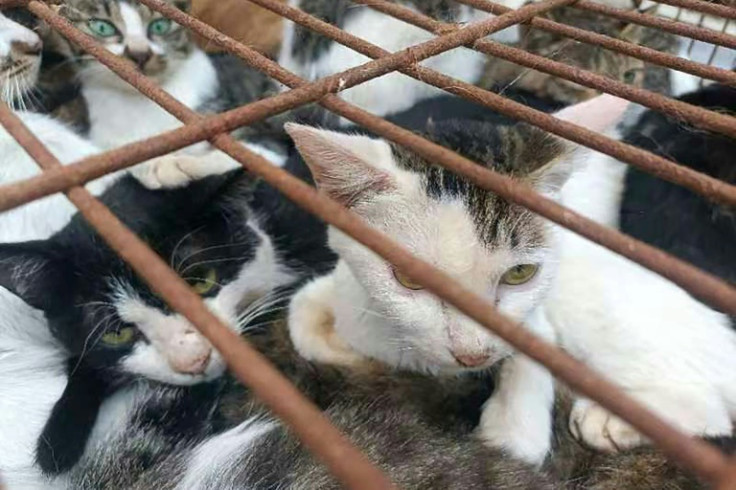 © Copyright IBTimes 2023. All rights reserved.
FOLLOW MORE IBT NEWS ON THE BELOW CHANNELS