Murder in Outer Banks May Come To Justice After Arrest Of Alleged Killer Boyfriend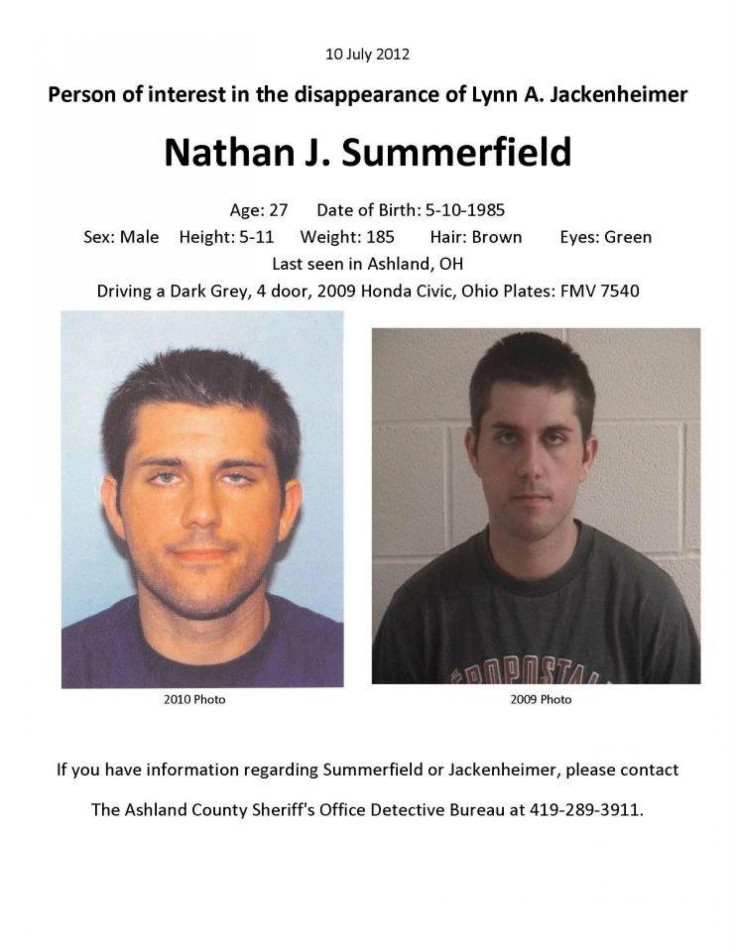 A murder in the Outer Banks, North Carolina, that saw a young man allegedly kill his girlfriend over the July 4 weekend, may finally see justice as a month-long, nationwide search finally resulted in the arrest of the alleged murderer this week in Ohio.
The man, 27-year-old Nathan Summerfield was arrested by FBI agents Wednesday at a Medina, Ohio motel for allegedly killing his sometime-girlfriend Lynn Jackenheimer, 33, during a vacation to the Nags Head area, according to Good Morning America.
The next step is for Nathan Summerfield to be extradited back to North Carolina, where he will be tried on murder charges.
Lynn Jackenheimer's father, Raymond Johnson, spoke with ABC News about the arrest of his daughter's alleged murderer:
"I'm glad he's caught," he said. "It's his turn to pay for what he has done."
The story of Lynn Jackenheimer's murder in Outer Banks has captivated the nation for nearly six weeks as the circumstances are so grim.
Jackenheimer went missing over the Independence Day weekend while on vacation in the Outer Banks with Summerfield. Her children were also with them on the trip. Her corpse was found six days later more than 20 miles away from Nags Head, in a vacant lot in Frisco, N.C., according to the Associated Press. She had been strangled and stabbed to death.
Summerfield was then on the lam until Wednesday, when agent made a collar and ended one of the most frantic and closely-watched manhunts for a murder suspect in recent memory.
The murder in Outer Banks search effort got underway on July 8, when Nathan Summerfield's brother informed police that he had allegedly confessed to the murder, according to Good Morning America.
U.S. Marshal Peter J. Elliott said there had been reports of Summerfield spottings nationwide in the past few weeks;
"We had sightings of this individual all over the country," Elliott said, according to the AP.
Police are searching for anyone who may have knowingly provided assistance to Nathan Summerfield during his month-plus on the run from officers in connection with the murder in Outer Banks, Good Morning America reported.
© Copyright IBTimes 2023. All rights reserved.