Music Teacher Who Gave Semen-Laced Flute To Students Pleads Guilty
KEY POINTS
A California music teacher was accused of tainting class flute with semen
He agreed to plead guilty to state and federal charges
Reports revealed his sexual encounters with minors go as far back as 2015
John Edward Zeretzke, a 61-year-old music teacher in California, reportedly, agreed to enter a guilty plea to one count of child pornography production and several charges of lewd acts with a minor under 14. Court documents allege that he gave elementary school students woodwind instruments laced with his semen.
Accusations Involving Minors
The California music teacher is said to be the founder of Flutes Across the World, an organization that helps students create their own flutes. According to reports, his sexual exploits with minors dated back to 2015. Records show that one of such exploits involved him sending more than 40 explicit images of himself in November of 2015 to a 15-year-old girl he met on Facebook. Zeretzke is also said to have traveled to the Philippines in August of 2017, where he allegedly also had sex with a minor.
Court records show that Zeretzke communicated with a girl under 16 in the Philippines. He, allegedly, expressed romantic interest in her and also sent money through the girl's relatives in the Southeast Asian country. Authorities revealed the music teacher even asked for sexually explicit images of the girl and also used his computer to capture nude images of her during their video chat.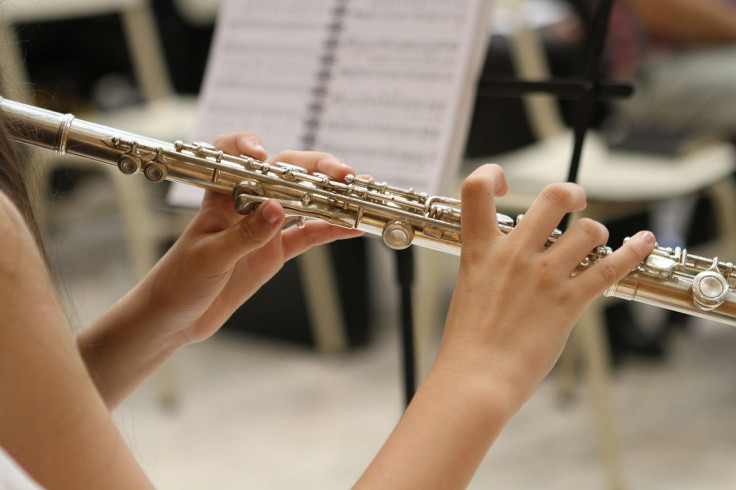 Semen-Tainted Flutes
In March 2019, the grand jury indicted the musician for giving five girls flutes filled with his semen. The report, which cited court documents obtained by the Southern California News Group, said that the minors came from two different elementary schools in Los Angeles and Orange counties. Mercury News tried to get a comment from the public defender representing the music teacher. However, he declined the request.
The musician, who lives in Ventura County, had previously entered a plea of not guilty to the state charges in April 2019. According to the Orange County Register, state attorneys alleged Zeretzke filmed himself ejaculating into the flutes, which he distributed to the girls. He, then, photographed the girls using the semen-tainted flutes he gave. Court records reveal the incident happened between January and April of 2017.
In June 2018, federal charges were brought against the music teacher, including five counts of sex crimes against minors. In September 2018, the LA Times reported that none of Zeretzke's victims involved in the federal case are local. The Central District of California, as part of a plea deal, agreed to junk all but one of the federal counts filed against the musician. The dismissed charges, however, may still be considered when the music teacher is sentenced.
© Copyright IBTimes 2023. All rights reserved.