Musk's Starlink Is Free To Ukrainians But Government Says They Are Looking For Alternatives
KEY POINTS
Last month Musk said his company could no longer afford funding Starlink in Ukraine "indefinitely"
He later reversed his announcement
Ukraine confirmed it is looking for alternatives to support its IT infrastructures
The Ukrainian government via its Vice Prime Minister Mykhailo Fedorov confirmed a few days ago that they are looking for alternatives to Elon Musk's Starlink after the tech billionaire said it would continue funding the country's satellite internet.
Fedorov was in Lisbon, Portugal last week to attend the Lisbon Web Summit, one of Europe's largest tech conferences. During the event's press conference, the leader shared that the Ukrainian government had talked directly with Musk and they are confident he will continue Starlink's satellite internet operation in the country.
"Elon Musk publicly spoke about this and we had a conversation with him about it, so we do not see a problem in this regard," the vice Prime Minister said. Starlink has "worked, is working and will definitely work in Ukraine," Fedorov said.
"One of the reasons why I came to the Web Summit is also to look for new partners and continue to develop and engage with new partners," he shared, confirming that the Ukrainian government is looking for alternatives for its communications needs. "Communication is really crucial," Fedorov noted. "We are working on this issue 24 hours a day. Russia is hitting energy infrastructures and sometimes we don't have light at home for eight hours."
Ukraine is looking for other alternatives to support its IT infrastructure, which was greatly impacted when Russia invaded the country in February. "We're also using other satellite communication tools," the Vice Prime Minister said, adding that "we're working with other operators, not only SpaceX."
So far, Ukrainian is eyeing ICEYE, a Finnish firm to be one of its alternative partners in terms of satellite communication. The company, like Starlink, has been helping Ukraine with satellite communication tools in terms of remote satellite imaging.
It may be recalled that last month, Musk said via a tweet that his company could no longer afford funding Starlink in Ukraine "indefinitely." The announcement surfaced at the heels of CNN's report revealing that Musk's Starlink had asked the Pentagon to cover the costs.
Following mixed reactions from Twitter, Musk eventually reversed his decision about Starlink's operation in Ukraine. "The hell with it," the tech billionaire said in a tweet. "Even though Starlink is still losing money & other companies are getting billions of taxpayer $, we'll just keep funding Ukraine govt for free," he said.
Musk previously revealed that Starlink's operation in Ukraine "has cost SpaceX $80 million and will exceed $100 million by the end of the year."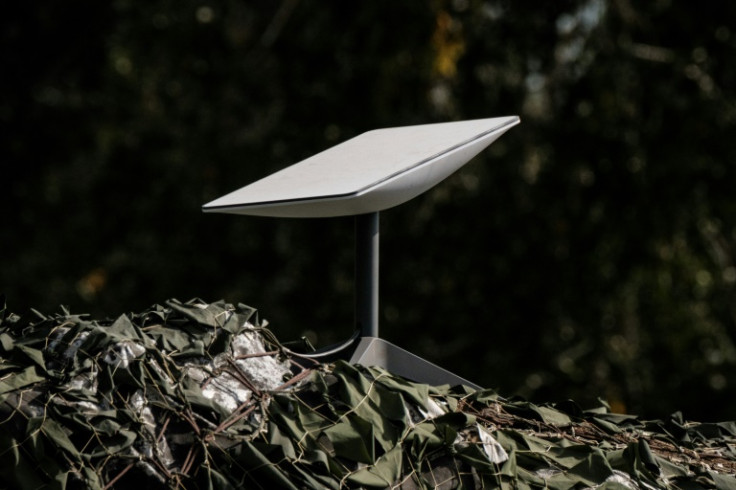 © Copyright IBTimes 2023. All rights reserved.
FOLLOW MORE IBT NEWS ON THE BELOW CHANNELS