Muslim Travel Ban: Donald Trump Says Call It Islamic Radicalism, Then Do Something About It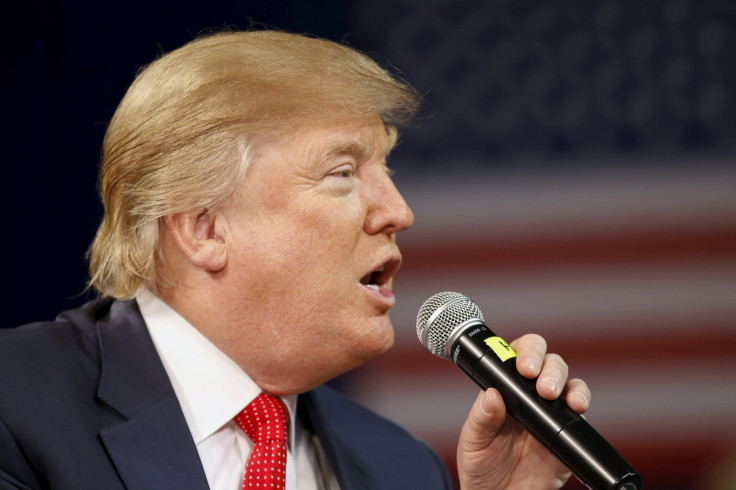 UPDATE: 11:30 a.m. EST: On ABC's "This Week," Secretary of State John Kerry called Trump's remarks "stunningly contrary to American values," noting the United States was built on tolerance.
UPDATE: 10:45 a.m. EST -- U.S. Secretary of State John Kerry said in an interview on CBS News' "Face the Nation" that Donald Trump's comments have a "huge downside," damaging to American foreign policy and the country's image abroad.
The remarks are "very dangerous to foreign policy because it says to those in Islam ... 'Look at America. Here they have a guy running for president who is waging war against Islam,'" Kerry said, adding that they give extremists recruitment tools.
Original story:
Republican presidential front-runner Donald Trump Sunday doubled down on his call for a ban on Muslim migration to the U.S., saying, "We have to get our arms around the situation." Trump said on CNN's "State of the Union" that President Barack Obama and Democratic presidential front-runner Hillary Clinton are wrong not to label the security threat facing the country as Islamic radicalism.
The real-estate mogul said he took more "heat" for his remarks about Mexican immigrants than he did for suggesting a ban on allowing Muslims to enter the U.S. and predicted his GOP rivals eventually will come around to his way of thinking.
"We have people coming into the country and flying planes into the World Trade Center," Trump said, citing the Sept. 11, 2001, terrorist attacks on America. He then alluded to the attack in San Bernardino, California, Dec. 2, saying, "You have a woman comes into our country" on a fiancee visa and, "with her husband, killed 14 people. We have to get our act together."
Trump said he has Muslim friends and that they agree with his stance in general, although they don't totally accept his proposed ban.
"It's a temporary solution," Trump said. "We gotta stop the problem. We can talk about it forever. There's a group of people that's a problem, and nobody wants to talk about the problem. We have to get our arms around the situation. ... I'm not looking to be politically correct. ... I'm running to do the right thing. ... People are waiting for the next attack. ... We have a president who will not utter the name of the problem."
According to the candidate: "You have to identify the problem. He's [Obama's] wrong. She's [Clinton's] wrong. If we don't identify the problem, you are never going to solve the problem."
Trump said to solve the problem of extremism, the U.S. has to understand from where the hatred is coming "or we'll never have a safe country."
© Copyright IBTimes 2023. All rights reserved.