'My Hero Academia' Season 5, Episode 21 Spoilers: League Of Villains Vs Meta Liberation Army
KEY POINTS
Shigaraki and his comrades have no choice but to fight the new enemy
Re-Destro wants to destroy the League of Villains
"My Hero Academia" Season 5, Episode 21 (Episode 109) is airing this Saturday
The battle of ideologies is about to begin as Re-Destro of Meta Liberation Army challenges Shigaraki and his League of Villains in "My Hero Academia" Season 5, Episode 21 (Episode 109). The new episode is titled "Revival Party."
The official preview trailer for Episode 21 is out teasing evil standing against evil. The trailer reveals the Meta Liberation Army, an organization for freeing the Quirks and creating a society where users can use their powers at 100% capacity, wants to destroy anything that stands against its ideology.
The supreme leader of the Meta Liberation Army, Re-Destro, orders his soldiers to get ready for the battle against the League of Villains.
Shigaraki and the other villains, who are currently working on defeating Gigantomachia, need to focus their energy on the Meta Liberation Army.
To complicate matters, Re-Destro has abducted Giran, who is a League of Villains member. Re-Destro threatens Shigaraki that if they don't fight against the army, he will get rid of Giran.
Shigaraki plans to use Gigantomachia against the Meta Liberation Army. However, it remains to be seen if a handful of League of Villains members can take on 110,000 soldiers of the Meta Liberation Army.
Twitter user Atsushi shared the preview of "My Hero Academia" Season 5, Episode 21 (Episode 109).
"The league of villains and the meta liberation army will finally collide, carrying on their own ideals! And Toga's past will be revealed...?!" read the preview of Episode 21.
The cast of "My Hero Academia" anime includes Daiki Yamashita as Izuku Midoriya, Nobuhiko Okamoto as Katsuki Bakugou, Yuuki Kaji as Shoto Todoroki, Daichi Endō as Twice, Aoi Yūki as Tsuyu Asui, Eri Kitamura as Mina Ashido, Hiro Shimono as Dabi, Hiroshi Kamiya as Kojiro Bondo, Hiroyuki Yoshino as Present Mic, Kenta Miyake as All Might, Kouki Uchiyama as Tomura Shigaraki, Hitomi Nabatame as Setsuna Tokage, Kosuke Miyoshi as Mashirao Ojiro, Misato Fukuen as Himiko Toga, Tsuguo Mogami as Mr. Compress, Yūichi Nakamura as Hawks and Yūki Shin as Natsuo Todoroki.
"My Hero Academia" Season 5, Episode 21 (Episode 109) is scheduled to release this Saturday. Crunchyroll and Funimation are streaming the episodes.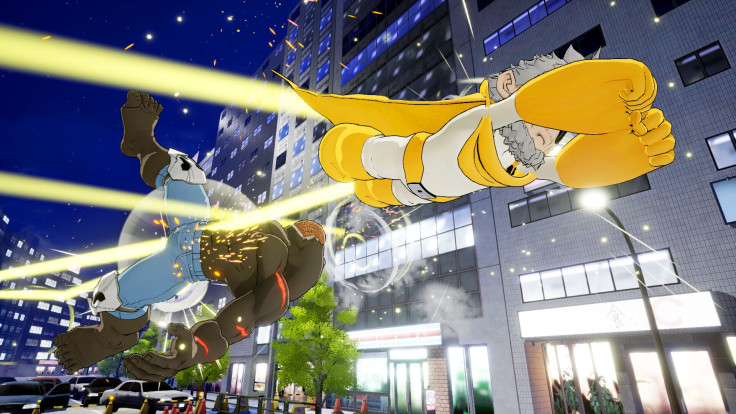 © Copyright IBTimes 2023. All rights reserved.