Naomi Judd's Death Won't Affect Country Music Hall Of Fame, Family Supports Induction
Naomi Judd's sudden death left her fans in complete shock.
Judd's family is already dedicated to preserving her legacy. The 76-year-old singer's family will remain in full support of The Judd's induction into the Country Music Hall of Fame.
Judd's death was announced on Saturday by her famous daughters Wynonna and Ashley Judd. News of her passing came one day before the mother-daughter group, The Judds, were scheduled to receive the coveted honor.
While it was initially unclear whether the event would still take place, the CEO of the Country Music Hall of Fame Kyle Young revealed Judd's family wanted the country star to be recognized for her contributions to music.
"We are shocked and saddened to learn of the death of Naomi Judd, who enters the Country Music Hall of Fame tomorrow as a member of mother-daughter duo The Judds," Young said in a statement.
"Naomi overcame incredible adversity on her way to a significant place in music history. Her triumphant life story overshadows today's tragic news."
Young claimed Judd's family wanted the Medallion Ceremony to proceed following her death.
"Her family has asked that we continue with The Judds' official Hall of Fame induction on Sunday. We will do so, with heavy hearts and weighted minds. Naomi and daughter Wynonna's music will endure," he added.
Ashley and Wynonna Judd shared news of their mother's death on social media in a joint statement. "Today we sisters experienced a tragedy. We lost our beautiful mother to the disease of mental illness," the statement read.
"We are shattered. We are navigating profound grief and know that as we loved her, she was loved by her public. We are in unknown territory."
Judd is survived by her two famous daughters and her husband, Larry Strickland.
The Hall of Fame will also honor Pete Drake, the first pedal steel guitar player, and Eddie Bayers, the first drummer to join the institution.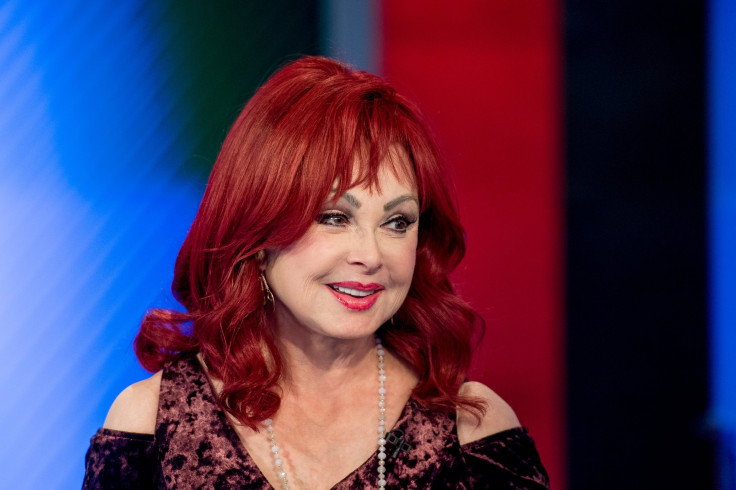 © Copyright IBTimes 2023. All rights reserved.
FOLLOW MORE IBT NEWS ON THE BELOW CHANNELS