Natalie Portman finally reconciled with career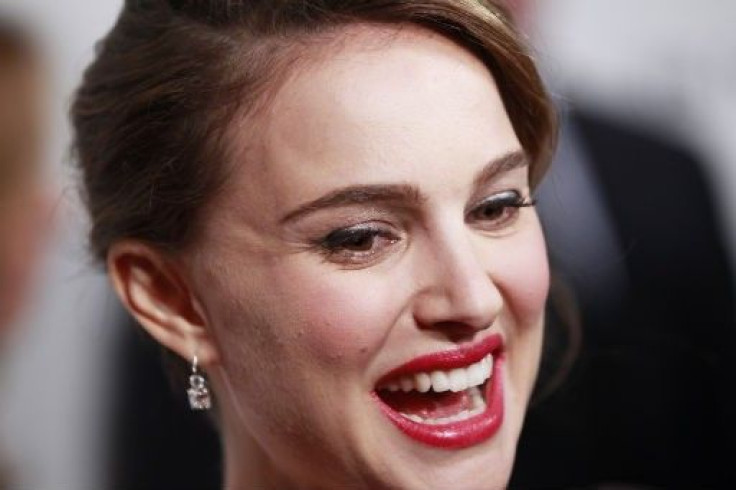 Though she has been an actor for much of her 29 years, Natalie Portman admits there was a time when she wondered about other career choices.
There were moments when I questioned it, when I was thinking, 'What is the purpose of this in our world? Is it as meaningful as being a doctor, being a teacher, or things that I think of as such noble professions?,' said the daughter of a doctor and a teacher.
But I think I've really reconciled myself with that, and I think art is not only important but critical to the soul of a human and the soul of a community. Not to be self-important about what I do, but I've found a lot of meaning in it.
There's plenty meaningful about Portman's performance in Black Swan, for which she has earned her second Oscar nomination and some of the best reviews of her career. Portman plays a sheltered ballerina named Nina who finds her fragile mental state crumbling when she lands the dual roles of the innocent White Swan and the sensual Black Swan in her company's production of Swan Lake.
Pushed by a demanding director (Vincent Cassel), a devious rival (Mila Kunis), and an overbearing mother (Barbara Hershey), Nina descends into paranoia and madness, vividly brought to life by Portman's performance and director Darren Aronofsky's stylized storytelling.
Though she may go through hell on screen, in real life things have never looked better for Portman. She recently announced her engagement to Benjamin Millepied, who appears as her dance partner in Black Swan, and they're expecting their first child.
The drama The Other Woman, which she produced and which premiered at the Sundance Film Festival two years ago, just opening in limited release. And after the intensity of Black Swan, she lightened up with two comedies: the recent chart-topper No Strings Attached, which she also produced, and the upcoming Your Highness opposite James Franco and Danny McBride.
Later this year she will be seen in Kenneth Branagh's screen adaptation of the comic book Thor. These films have been a chance for Portman to show her range in a wide assortment of projects -- a variety she says she has always intended to maintain.
I think it's good to stretch yourself and test out different genres and types of characters. It's what my heroes do. I look at Meryl Streep and how she goes from 'Doubt' to 'Mamma Mia!' to 'It's Complicated' and 'Julie & Julia.' You have to give yourself variety and joy, Portman notes.
EARLY 'PROFESSIONAL'
Portman was born in Jerusalem but moved to the United States when she was 3 years old, eventually settling in Long Island, New York. Though her family wasn't in the business -- her father is a doctor and her mother teaches at a nursery school -- Portman says they were always active in the arts.
I grew up going to every museum and every theater production, she recalls. We would stand in line for the half-price tickets in Times Square and see shows and concerts and dances. So I had an appreciation for the arts from a very young age.
From age 4, Portman was taking dance classes and attending theater camp; in elementary school she performed in The Music Man and played a munchkin in The Wizard of Oz. Though she was mostly just being a kid, Portman admits that in the back of her mind she knew she wanted to be an actor when she grew up.
I think a lot of kids think that, so who knows if I would have changed my mind as I got older, she notes. But then I started going on auditions at age 10, and then when I was 11, I got 'The Professional.'
Making one of the most impressive debuts in film history, Portman lit up the screen in director Luc Besson's elegant thriller about professional hit man Leon (Jean Reno), who becomes the caretaker of his 12-year-old neighbor after her family is brutally murdered. As Mathilda, Portman had to learn the tools of the hit-man trade -- loading guns and facing down the bad guys in a physically and emotionally demanding role.
Following The Professional, Portman shared scenes with Al Pacino in Heat and Timothy Hutton in Beautiful Girls. She also pursued stage work, starring in the 1997 Broadway revival of The Diary of Anne Frank and a 2001 production of The Seagull with Streep.
In 1999, she put her career on hold to begin studies at Harvard University, though she was committed to playing Queen Amidala, mother of Luke and Leia, in the Star Wars prequels.
LADY OF THE 'LAKE'
While at Harvard, Portman first met with Aronofsky and discussed the idea about a film set in the world of professional ballet. She resumed her career upon graduation, landing an Oscar nomination for her work in Closer and taking the lead in such projects as the action thriller V for Vendetta and the period piece Goya's Ghosts.
But dancing was never far from her mind. Says Aronofsky, Over the years, she would say, 'How's that project coming? I'm getting too old to play a dancer.'
When Aronofsky presented her with the Black Swan script, Portman knew she would have to endure a grueling schedule. Much has been made of her physical regimen, which included extensive, eight-hour-a-day ballet training and a 20-pound weight loss. But even Portman was surprised by the psychological toll the film took on her.
It took a lot to plan and maintain focus constantly, she says. And I'm a pleasure seeker by nature, so it took a lot of self-punishment to work through pain and to not eat what I wanted to eat and not sleep as much as I normally do.
Though the film has garnered comparisons to Roman Polanski's Repulsion, Portman says the only movie Aronofsky suggested she check out was Michael Haneke's The Piano Teacher, for the mother-daughter relationship.
And when a film is over, Portman says, she doesn't allow herself to be too critical -- in fact, she avoids seeing herself on screen.
I watch a film once, then never see it again, she says. I think it's dangerous to watch yourself. I think you can get too used to seeing yourself outside of your body. and it's important to see the world through your own eyes, not looking at yourself.
© Copyright Thomson Reuters 2023. All rights reserved.