National Candy Day 2016: 8 Free Copycat Recipes Of Snickers, Twix, Gummy Bears And More Treats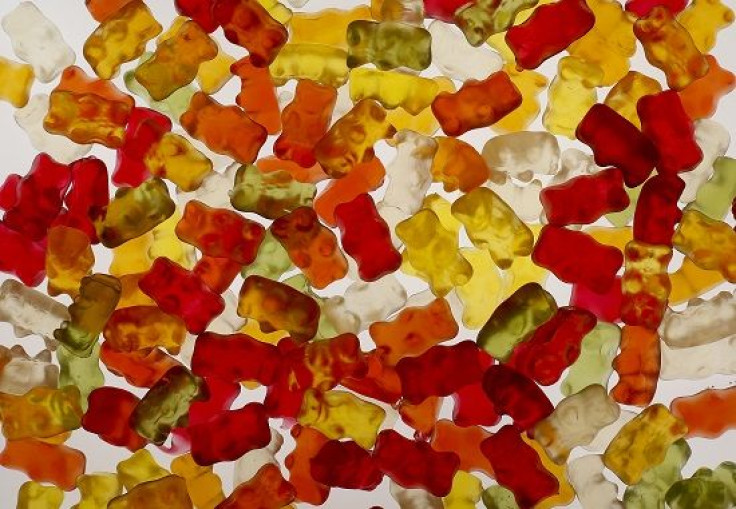 When it comes to satisfying a sweet tooth, it is common for people to seek out candy to fulfill their cravings. While indulging in sugary sweets on a regular basis is not a wise decision, it is certainly encouraged on National Candy Day.
Candy is a broad snack that can range from gummy bears and sweet tarts to chocolate, hard candies and more. It is believed that the first piece of candy, Rocky Candy came from America and was consumed during the 18th century. However, it is alleged that chocolate was consumed as early as 300 AD by the Mayans and Aztecs, Punchbowl reported.
Whether you are all about chocolate or prefer to get your sugar rush from multicolored candies, make sure you enjoy this tasty day with a sweet treat. Below are eight copycat candy recipes to consider Friday during National Candy Day.
1. Twix Bars
This spin on the classic chocolate bar will have you second guessing your candy store run. By making this supersized candy bar you can cut piece as large as you want and enjoy.
2. Cotton Candy
It may be too chilly to go to a carnival or state fair on the east coast but that doesn't mean you can't enjoy some of the delicious snacks those events offer. Thanks to this easy recipe, this fluffy treat can be ready in 25 minutes.
3. Snickers bar
You made need to invite some friends over if you plan on tackling this humongous version of the candy bar. Although it takes a bit of time, once completed, this tasty candy bar can serve up to 20 people.
4. Jolly Ranchers
Although this recipe suggests cutting the candy into squares, you can easily mold these treats into the shape of the original candies or create your own designs.
5. Reese's Peanut Butter Cup
Make your own peanut butter cups with this easy recipe that calls for syrup, coconut oil and raw cacao powder.
6. Sweet Tarts
It turns out that soda can make delicious candy. Grab a 7-UP, Sierra Mist or your favorite bubbly citrus beverage and get ready to enjoy these candies. Don't be afraid to mix things up by using a variety of colors and flavors.
7. Gummy Bears
To enjoy a true gummy bear experience make sure you have the special mold for this recipe or turn these bears into worms by lining a tray with parchment paper and pouring the gelatin onto the tray. Once it sets, cut out long pieces or get creative and use a cookie cutter to make unique gummy shapes.
8. Candy Corn
Yes, Halloween is over but that doesn't mean you can't indulge in candy corn. This easy recipe will have you chowing down on this popular candy in no time.
© Copyright IBTimes 2023. All rights reserved.