National Drink Beer Day 2020: Celebrate In These 5 Fun Ways
Beer lovers won't have to worry about having a case of the Mondays on Sept. 28 because they will be too busy celebrating National Drink Beer Day.
Although there isn't much information about who invented the adult beverage, History.com reports that solid evidence of beer production dates back around 5,000 years ago to the Sumerians of ancient Mesopotamia. Since then, the drink has evolved and become one of the most popular alcoholic beverages in the world.
Whether you enjoy the bitterness of the hops or prefer to stick to sweet stout, check out these five fun ways to celebrate National Drink Beer Day 2020:
1. Local Bar. Since the economy has taken a major hit amid the pandemic, your local bar may not be offering your favorite brew at happy hour prices. However, beer is typically the cheapest alcoholic drink on most menus, so chances are you won't break the bank by ordering whatever's on tap.
2. Enjoy A Beer In Peace. Bars aren't for everyone, and some people enjoy being able to hear their own thoughts. Sitting at home on the couch is a perfect way to celebrate National Drink Beer Day and pay homage to your favorite brew.
3. Allow Your Tastebuds To Explore Something New. There's ale, lager, artisanal, India pale ale, pilsner, porter, and a variety of other styles and flavors that are sure to appease the tastebuds of even the pickiest beer snob.
4. Beer Tastings. Although the coronavirus pandemic has caused some places to restrict their customer capacity, some breweries across the country have reopened and are offering tastings. However, it's best to call up your local brewery before visiting to learn more about how the pandemic may have changed its operations and schedule.
5. Create A Brew. Despite the varieties of beer on the market, some people have yet to find the perfect brew. This could be because it hasn't been created yet. Stores like Amazon, Target, and William Sonoma, to name a few, all sell beer-making kits. By following the instructions, you can learn what it takes to make beer and perhaps create your new favorite brew.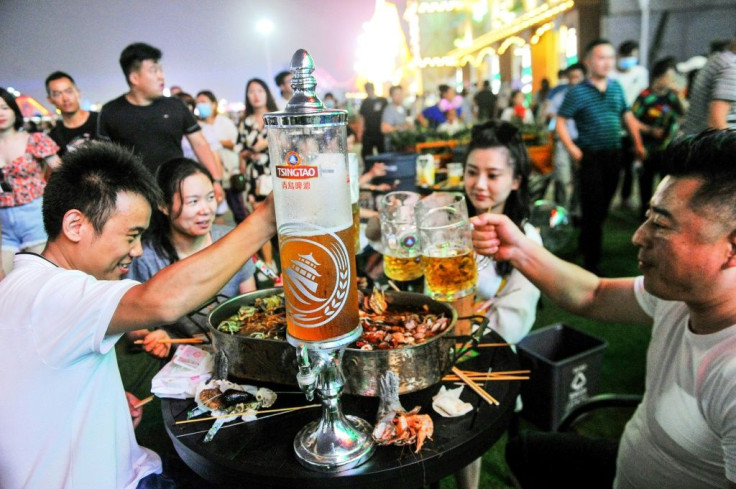 © Copyright IBTimes 2023. All rights reserved.