National Frozen Yogurt Day 2016: Free, Cheap Froyo At 16 Handles, Yogurtland, Red Mango And More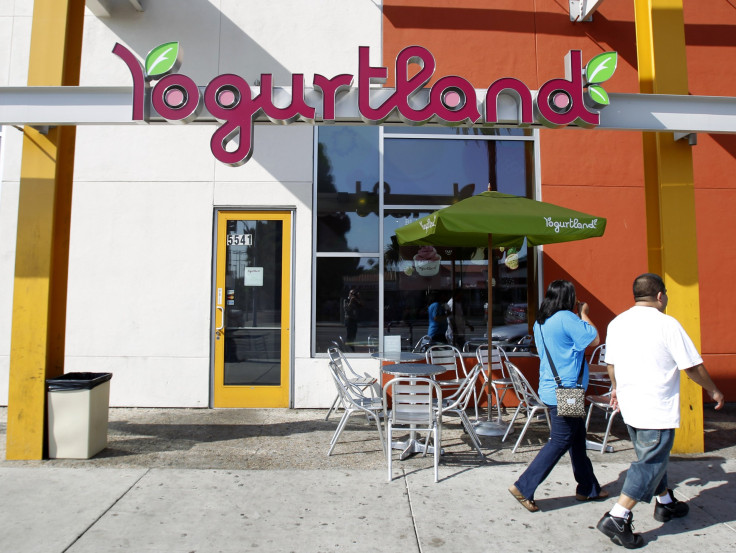 This Saturday is National Frozen Yogurt Day, and that means frozen yogurt stores all over the country will be offering special deals and discounts to help you celebrate. While frozen treats might seem like more of a summer snack, they can be a great way to give yourself a sweet break from the long, dreary month of February.
Many frozen yogurt chains are celebrating the holiday with deals before or after the official day of Feb. 6, and some specials even last the whole month. Make sure to check the details so you know when you can score the most froyo. Here are the best deals being offered in honor of National Frozen Yogurt Day 2016.
16 Handles
This froyo chain is celebrating National Frozen Yogurt Day on the official holiday. Guests get 6 ounces of free frozen yogurt with toppings on Saturday, any time from when the stores open until 5 p.m. You must be a member of the 16 Handles awards program to take advantage of the discount, but customers can sign up when buying froyo to get the deal.
Yogurtland
Here, you'll need to wait until Monday to get your free froyo. Customers get free helpings from 4 to 7 p.m. on Monday at all participating Yogurtland locations. Plus, guests will also receive a limited edition Hershey's collectible spoon in honor of the holiday.
Red Mango
For a discounted treat, try Red Mango on Saturday. The chain is offering guests a 12-ounce froyo cup for just $5 in honor of National Frozen Yogurt Day.
National Frozen Yogurt Day is only a few days away, get excited! Head to Red Mango and fill up any 12 oz. cup for only $5 - February 6th only! (*Taxes not included. Details at participating stores).

Posted by Red Mango on Thursday, February 4, 2016
Orange Leaf
At this froyo store, the fun lasts all month long. Visit Orange Leaf locations to get a LOVE card and get $1 off every time you enjoy froyo in February.
Goji
Looking for a simpler treat? Well Goji has got your back if you want just frozen yogurt with none of those messy toppings. Here, too, the discounts run for all of February. Every Tuesday this month, including Feb. 9, stop in to Goji and get 20 percent off a naked order without toppings.
© Copyright IBTimes 2023. All rights reserved.