National Guard Chief Confident About Preventing Intelligence Leaks: 'Will Never Happen Again'
The general in charge of the National Guard said Thursday there will be no major intelligence breach similar to the recent incident involving Massachusetts Guardsman Jack Teixeira, which resulted in significant damage.
"I'm very confident this will never happen again based on what we have found," National Guard Bureau Chief Gen. Daniel Hokanson said at a Senate hearing Thursday, according to Military.com. "This one individual was an individual action and not indicative of the entire system. But we are looking at safeguards that we can put in place that would prevent any individual in the future from ever being able to do this."
During his testimony, General Hokanson addressed the issue of the alleged leaker, and acknowledged that Teixeira's superiors had issued warnings about his mishandling of classified information prior to his arrest in April. However, despite these warnings, Teixeira was still granted access to sensitive documents, court documents revealed.
"This was not a deviation that came out of the blue, but in fact he had been reprimanded and he had been instructed to 'stop any deep dives into classified intelligence information and focus on his job,' " Sen. Susan Collins, R-Maine, said, quoting from an Air National Guard 102nd Intelligence Wing memo, according to Stripes. "These reports are very concerning because it appears that this serious breach might have been prevented or stopped much sooner."
Hokanson said he found the revelation "extremely concerning," and added the criminal investigation into the leak was scrutinizing the accused's chain of command.
"I know it's not specifically the [inspector general] investigation that's looking at, but also the FBI investigation is looking at that, to determine if there was negligence within the airman's chain of command," Hokanson said.
He added if the investigations find negligence, "it will be addressed immediately."
Airman 1st Class Teixeira, who held a top-secret security clearance and worked in an IT job, is facing charges under the Espionage Act. The charges stem from allegations that he engaged in the unauthorized disclosure of classified information by posting such information on the social media platform Discord over a period of several months.
Following the revelation of evidence, a federal judge determined last month Teixeira should remain detained until his trial. The judge's decision reflected the concerns raised by the prosecution regarding his alleged mishandling of classified information and the potential risk he may pose to national security if released.
Hokanson pledged Thursday that "any and all recommendations" by the inspector general's investigation "will obviously be implemented immediately."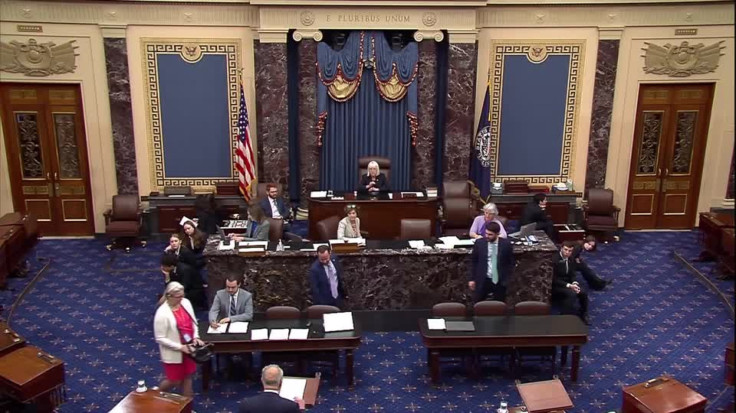 © Copyright IBTimes 2023. All rights reserved.