National Junk Food Day 2015: 10 Best 'Frankenfood' Mashups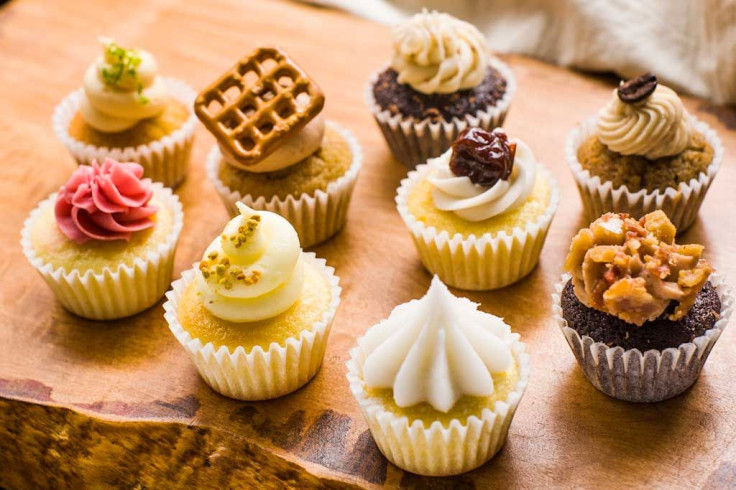 Once upon a time, in the 1990s, "fusion" was a buzzword in the food world, and restaurants tripped over each other trying to find the right ethnic food combination that would bring in hungry crowds. But in place of trendy concept restaurants combining Asian/French cuisine there's a contemporary -- and mostly lowbrow -- trend: the fusion of two or more kinds of junk foods into one. Since Tuesday is National Junk Food Day, here's a list of some of the more intriguing and peculiar combinations.
Reuben Sandwich-Flavored Potato Chips. A Reuben sandwich usually clocks in at around 800 calories, since it combines fatty corned beef, rye bread slathered with butter, swiss cheese and Thousand Island dressing. You could almost say that Lay's most recent "Do Us A Flavor" contest winner, Reuben sandwich-flavored potato chips at around 200 calories a bag, is the diet version.
Chuao Chocolatier's Potato Chip and Chocolate candy bar. For those who can't decide whether they're craving savory or sweet, Chuao combined them in one candy bar -- with milk chocolate, sea salt, and potato chips. The website iGourmet describes the Potato Chip bar as combining "two of the most crave-able creations on the planet for total taste bud domination."
Ben & Jerry's "Late Night Snack" Ice Cream with potato chips. Ben & Jerry's is a pioneer in the chocolate/potato chip combining field, as its "Late Night Snack" ice cream -- "inspired by Late Night With Jimmy Fallon" -- came before Chuao's candy bar. It's described on the pint as a "vanilla bean ice cream with a salty caramel swirl and fudge covered potato chip clusters."
Dominique Ansel's Cronut. A croissant inside a doughtnut with cream filling, the Cronut is so good people still line up for it, and Emma Roberts was shamed last year for trying to cut in line for one. Even celebs need to wait their turn.
Krispy Kreme Donut Dog With Bacon. Not to be outdone by the Cronut, Krispy Kreme donuts and the Minor League Baseball team the Wilmington BlueRocks created the Krispy Kreme Donut Dog with bacon bit sprinkles. Oh, and it's also smothered in raspberry jam.
Hot Dog Bites Pizza from Pizza Hut. And then there's the infamous Pizza Hut Hot Dog Bites Pizza, which combines America's favorite junk food, pizza, with a hot dog-stuffed crust you can dip into mustard.
KFC's Napoli Crispy Pizza Chicken. Yes, KFC has created a pizza-flavored chicken wing, which is only available -- for now, anyway -- in Hong Kong. It remains to be seen if "Just because you can, doesn't mean you should" applies here.
Boozed-soaked Cupcakes From NYC's Prohibition Bakery. With names like the "Basic B----" (White girl rosé, lemon, goat cheese, peach), The Scotch & Cigar (molasses, tobacco, Laphroaig scotch) and the Car Bomb (Whiskey, Bailey's, stout, chocolate), Prohibition Bakery is not concocting your child's cupcake.
KFC Double Dog Down Fried Chicken Hot Dog Sandwich. It's hard to keep up with the mashups, but hot dogs seem to be this year's bacon.
Taco Bell's Biscuit Taco. Tired of biscuit-shaped biscuits? That's what Taco Bell is counting on. In its place? Taco-shaped, chicken-stuffed biscuits, with a side of jalapeno-flavored honey. For those still crying hot tears over the demise of Taco Bell's Waffled Taco.
© Copyright IBTimes 2022. All rights reserved.
FOLLOW MORE IBT NEWS ON THE BELOW CHANNELS