National Law Enforcement Day 2021: 10 Ways To Show Appreciation For Police
KEY POINTS
National Law Enforcement Appreciation Day falls on Jan. 9 every year
This event was created in 2015 by multiple organizations to honor and express their gratitude for law enforcement officers
Among the suggested ways to show appreciation for officers are wearing blue and turning social media pages blue
Men and women from all walks of life put on their uniforms every day to maintain peace and order in society. Whether it's responding to civil unrest, maintaining order at sporting events or just helping a stray cat get down from a tree, law enforcement officers take on a wide range of responsibilities in order to keep communities safe.
National Law Enforcement Appreciation Day (L.E.A.D.) was created in 2015 by multiple organizations to honor and express their gratitude for officers across the country every Jan. 9. These organizations include Concerns of Police Survivors, FBI National Academy Associates, International Association of Chief of Police, Officer Down Memorial Page and National Law Enforcement Officers Memorial Fund, among others.
In a letter published Thursday, William D. Hyslop, U.S. attorney for the Eastern District of Washington, called on everyone to thank and show their support to local law enforcement officers for their efforts in protecting their respective communities.
Hyslop suggested several ways people can show their gratitude to officers, such as sending a note of thanks to their local law enforcement agency. This should not be difficult as the lawyer noted that their addresses are readily available online. He also suggested waving to officers and telling them, "Thank you for all you do."
"The U.S. Attorney's Office works closely with all federal, state, local and tribal law enforcement. We can't complete the work we do without the support of our law enforcement partners. We appreciate them every day. We're asking the residents of Eastern Washington to say Thank You this Saturday," Hyslop added.
The letter published on the Department of Justice website revealed several other ways one can express gratitude to officers.
Among the suggestions were wearing blue in support of law enforcement, turning one's social media channel or pages blue and changing profile pictures on Twitter, Facebook, Instagram and other platforms to one that supports police.
According to the letter, one can also show appreciation to men and women working in law enforcement by sharing positive stories about officers on social media and participating in Project Blue Light.
Check out the list below for more ideas.
Wear blue in support of law enforcement
Send a card or letter of support to your local police department, county sheriff, tribal or state agency
Tell an officer "Thank You"
Share a story about a positive law enforcement experience on social media
Participate in Project Blue Light – Proudly display your blue light in support of law enforcement
Turn your social media channel blue
Fly a blue ribbon on your car antenna, mailbox, or anywhere a ribbon can be tied
Change your social media profile picture to one that supports police
Organize a Neighborhood Watch Program
Volunteer or donate to local Crime Stoppers Program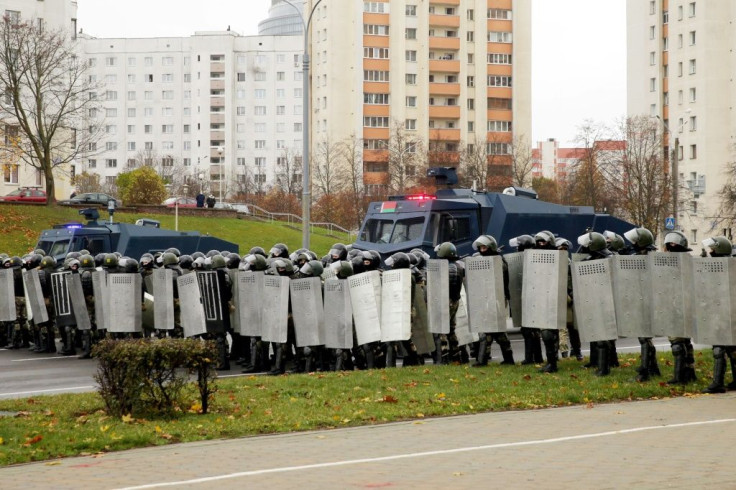 © Copyright IBTimes 2023. All rights reserved.