National Lazy Day: 7 Easy Things You Can Do To Celebrate Holiday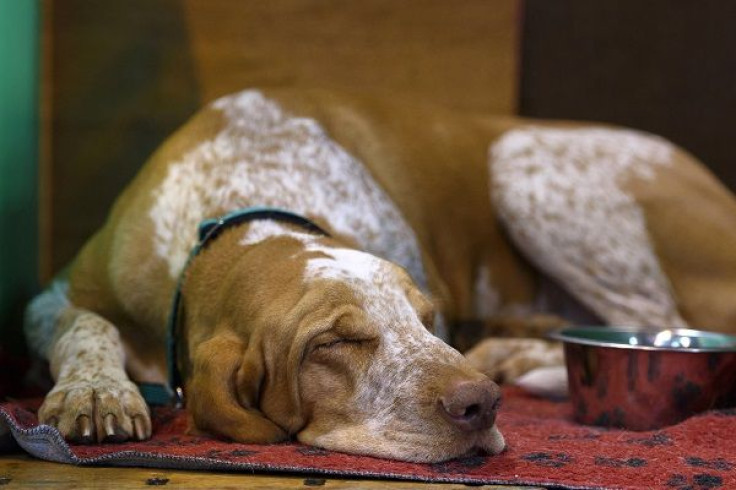 Although it may seem like just another Wednesday, Aug. 10 marks National Lazy Day. This is the day in which you should feel no guilt in slacking off and not giving 100 percent. For those of you who may have reservations on shirking your responsibilities you will be happy to know that a recent study found a correlation between laziness and high intelligence.
Although there is not much information on the origin or creator of this holiday, it doesn't mean you shouldn't participate in your own festivities. Check out these seven easy things you can do to celebrate National Lazy Day.
1. Take a nap.
If by chance you were not aware that Aug 10 is National Lazy Day and forgot to sleep in, catch up on those missed hours with a nice nap. Sneak some Z's in the cafeteria if you have to but don't miss out on the opportunity to be unproductive.
2. Skip cooking dinner, order in or get some take out.
It is National Lazy day, don't even thinking about slaving over a hot stove when you have a million food ordering apps at your fingertips. This is no time to be frugal or concerned about digesting processed food. Pick up the phone and order that pizza or grab some sushi on the way home.
3. Catch up on your favorite shows.
When you get home from work, you may spend your evening reviewing your agenda or ironing your clothes for the next day. Your need for organization has no place on this holiday. Kick back on the couch or crawl into your bed and turn on your favorite show. If you are all caught up on your favorite series, try out a new one, this is your priority now.
4. Unplug and ignoring everyone.
Did you just hear your phone vibrate, altering you that someone just attempted to contact you? Ignore it! National Lazy Day is a day to relax and indulge, not to gossip, overthink or reply to that email you should have sent out earlier in the day.
5. Avoid exercise and lounge around.
Aug 10, is not the day that you hit gym or attend hot yoga for the umpteenth time. Exercise is very important, but there's a good chance that those things will be there tomorrow, take a break and head home.
6. Take a long hot bath.
During the work week, it is easier to hop in the shower to freshen up rather than take a nice relaxing bath, so why not skip out on your household chores, throw some bubble bath in the tub and grab a drink. If you want to be really fancy, you can play some music and light some candles to spoil yourself.
7. Do nothing.
This is a day for you to be unproductive and if that means spending it staring at the wall or counting the cracks on the ceiling go for it. Stare into space and think about absolutely nothing, don't make an effort at all.
On Aug. 10, skip your responsibilities and enjoy some leisure time, don't waste your day being productive. Happy National Lazy Day!
© Copyright IBTimes 2022. All rights reserved.
FOLLOW MORE IBT NEWS ON THE BELOW CHANNELS