National Nurses Day 2020: Inspiring Quotes On The Unsung Heroes
National Nurses Day is celebrated in the U.S. annually on May 6 to glorify the importance of medical professionals in society. Amid the raging crisis of coronavirus sweeping the country, the duty of nurses has expanded to a greater magnitude. They have done their best, worked long shifts, and even risked their lives to protect humanity, for which we can never thank them enough.
For weeks now, we are running into reports of heartbreaking COVID-19 deaths among the healthcare workers, especially nurses. According to the Centers for Disease Control and Prevention, over 9,000 frontline healthcare providers have contracted the disease as of mid-April and 27 of them died.
A report by National Nurses United indicates at least 15 nurses across the country, as of early April, died as a result of the current coronavirus pandemic. Medical centers around the country have blamed the shortage of personal protective gear (PPE) for healthcare workers, making them all the more susceptible to the virus. Needless to say, the unsung healthcare heroes have braved that too and remained firm in their duty.
The story of Larrice Anderson may be worth mentioning here. Anderson, a 46-year-old New Orleans nurse, embraced death fighting to save lives during the COVID-10 pandemic. Anderson had underlying health issues, her friend Dorothy Lewis told New Orleans Advocate back in April, but continued to serve patients. She fell sick with stomach issues in early March and was eventually diagnosed with viral pneumonia. She was taken to a hospital where she initially manifested signs of improvement but that didn't last long. Her health went downhill and died two days after being shifted to ICU.
Anderson's story reminds us of the fact that nurses pour their hearts out to care for those in need, even though it doesn't always end well for them.
Here are some quotes, taken from Woman's Day, to appreciate their selfless efforts toward serving humanity:
Let us never consider ourselves finished, nurses. We must be learning all of our lives."– Florence Nightingale
"Every nurse was drawn to nursing because of a desire to care, to serve, or to help."– Christina Feist-Heilmeier
"When I think about all the patients and their loved ones I have worked with over the years, I know most of them don't remember me, nor I them. But I do know that I gave a little piece of myself to each of them, and they to me, and those threads make up the tapestry that is my career in nursing." – Donna Wilk Cardillo.
"America's nurses are the beating heart of our medical system."- Barack Obama
"As a nurse, we have the opportunity to heal the heart, mind, soul and body of our patients, their families and ourselves. They may not remember your name but they will never forget the way you made them feel."- Maya Angelou.
"Nurses dispense comfort, compassion, and caring without even a prescription."– Val Saintsbury
"Our job as nurses is to cushion the sorrow and celebrate the job, everyday, while we are 'just doing our jobs.'"- Christine Belle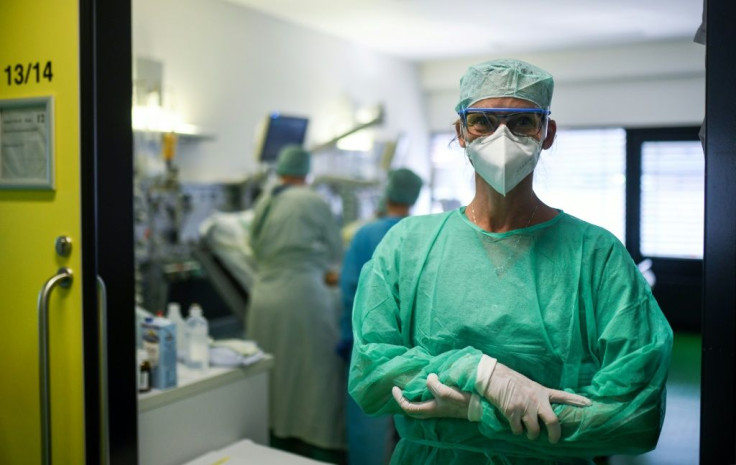 © Copyright IBTimes 2023. All rights reserved.