National Women's Friendship Day 2015: 10 Quotes, Tips, Facts To Celebrate Your BFF And The Power Of Female Bonding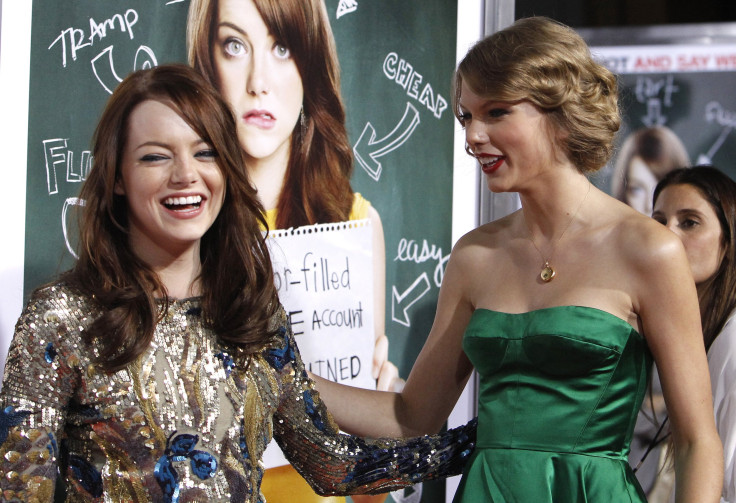 It's one of the few holidays Hallmark apparently hasn't gotten to yet. National Women's Friendship Day, held the third Sunday in September and this year on Sept. 20, is all about sisterhood and best friends. Here are 10 facts and quotes about the importance of female friendship in commemoration of the day and all it represents, as well as tips about how to be an even better friend.
The main point of National Women's Friendship Day? "Encourage women to recognize the value of female friendship, something that is often taken for granted," Melanie Schild, executive director of Kappa Delta Sorority, which started the holiday in 1999, told the Huffington Post in 2011.
One reason we forget how important these relationships are is because of the way they're shown in pop culture and in media, as Dr. Irene Levine, a writer and a professor of psychiatry at the New York University Langone School of Medicine, has pointed out. "Women often have unrealistic expectations that their friendships have to be perfect," she has written. "Yet the reality is that even long-standing friendships require two women to overlook little things, forgive, and make accommodations to each other's differences and even eccentricities," she added.
Courtesy of Levine, here are five tips on how to be a good friend:
1. Know your friends: Keep track of the little things that matter, the quirks and preferences, the birthdays and important dates that show you care.
2. Give them space: Don't be jealous or act offended, and listen before opening your mouth.
3. A friend in need is a friend indeed: Be there for them. Don't wait for them to ask, in times of crisis.
4: Keep in touch: Make time to see your friends or talk regularly when you're not in the same place.
5. Forgive them: No one is perfect. When you make mistakes, you'll hope for forgiveness too.
And thanks to science, there's proof that female friendship is good for you (as if ladies didn't already know from personal experience the many joys and benefits these friendships bring).
6. Strong female friendships can help reduce stress by releasing a hormone that calms and relieves stress, researchers at UCLA have found.
7. Having good girlfriends helps lower blood pressure and strengthen the immune system, and those friendships may be one explanation for why women have longer life expectancies than men.
To celebrate the day, here are some top quotes to write or share with friends Sunday:
8. "She is a friend of my mind. She gather me, man. The pieces I am, she gather them and give them back to me in all the right order." -- Toni Morrison's "Beloved"
9. "A lot of women, when they're young, feel they have very good friends, and find later on that friendship is complicated. It's easy to be friends when everyone's 18. It gets harder the older you get, as you make different life choices, as people say in America." -- Zadie Smith, on "PBS NewsHour"
10. "I still have friends from primary school. And my two best girlfriends are from secondary school. I don't have to explain anything to them. I don't have to apologize for anything. They know. There's no judgment in any way." -- Emma Watson, in Seventeen magazine, August 2011
© Copyright IBTimes 2023. All rights reserved.