Natural, Human-Induced Earthquakes Have 'Inherently Similar' Characteristics, Scientists Find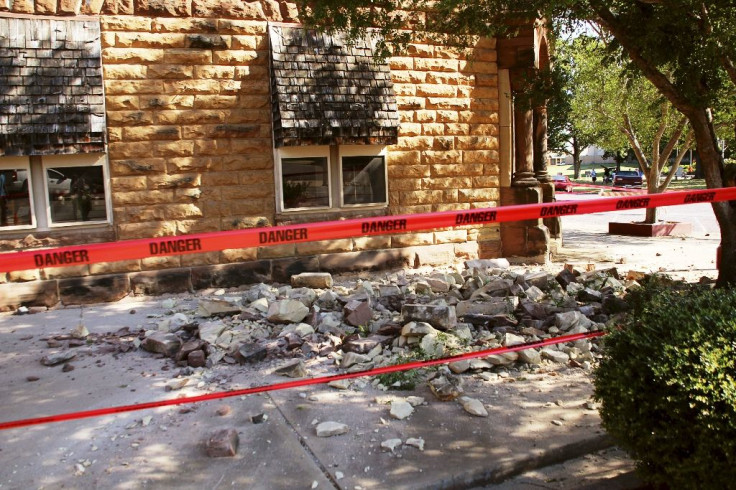 Earthquakes greater than a magnitude of three in Central and Eastern United States have increased dramatically since 2009, and most of the increase is attributable to human activity, according to the United States Geological Survey (USGS). A new study by seismologists from University of Michigan and Stanford University found that the destructive power and other characteristics of such human-induced earthquakes are "inherently similar" to that of naturally occurring tremors.
The findings are significant because they mean existing tools used to predict damage due to the ground shaking can be used in both types of earthquakes, instead of treating them differently.
"Our study shows that induced earthquakes and natural earthquakes in the central U.S. are inherently similar, and we can predict the damaging effects of induced earthquakes using the same framework as natural earthquakes," Yihe Huang from the University of Michigan and first author of the study, said in a statement Wednesday.
Read: San Diego-Los Angeles Fault Could Cause 7.4-Magnitude Earthquake
USGS data shows that there was an average of 21 earthquakes of magnitude 3 or higher in the region between the years 1973 and 2008, but that number shot up to 99 between 2009 and 2013, and there were 659 such earthquakes in 2014 alone. The agency specified, however, that most of these earthquakes, while powerful enough to be felt by humans, rarely caused damage.
The agency also said that fracking, unlike popular perception, is not primarily responsible for human-induced earthquakes. Instead, these tremors are likely caused when wastewater from the oil and gas industry is disposed of in deep wells for permanent storage, according to USGS.
"The stress that is released by the earthquakes is there already — by injecting water, you're just speeding up the process," co-author Gregory Beroza of Stanford said in another statement. "This research sort of simplifies things, and shows that we can use our understanding of all earthquakes for more effective mitigation."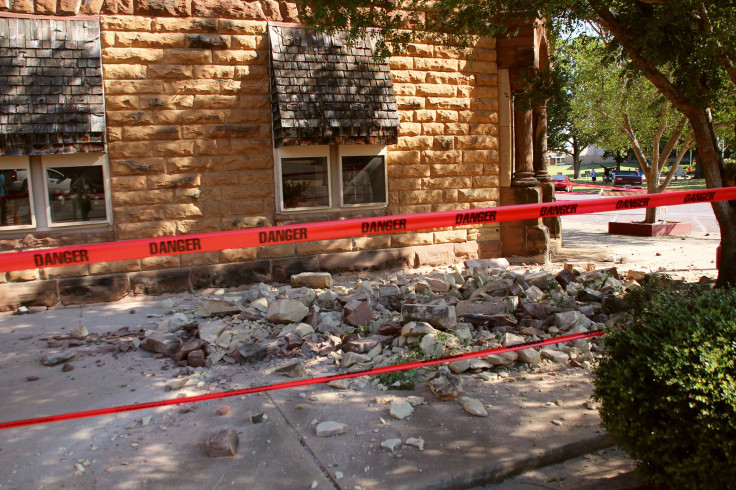 To compare the impact of the two different kinds of earthquakes, Huang and her two colleagues from Stanford used instruments to measure the stress across a seismic fault both before and after 39 moderate-magnitude human-induced and natural earthquakes across Central U.S. and eastern North America. The difference between the after and before measurements is called stress drop, and the researchers found them to be "indistinguishable" for the two different kinds of earthquakes.
Read: Oklahoma Earthquake Activity Now On Par With California
Specifically, the researchers analyzed earthquakes with magnitudes between 3.8 and 5.8, in and around the New Madrid and Wabash Valley seismic zones in the central U.S., as well as induced earthquakes, occurring further to the west but east of the Rocky Mountains, mainly in Oklahoma and southern Kansas. Naturally occurring U.S. and Canadian earthquakes around and to the east of the Appalachian Mountains were studied in eastern North America.
"We found that naturally occurring earthquakes in the east may lead to stronger shaking than natural earthquakes in the central U.S., differences that may be due in part to fault type," study co-author William Ellsworth from Stanford said in the statement.
The study appeared online Wednesday in the journal Science Advances.
© Copyright IBTimes 2023. All rights reserved.
FOLLOW MORE IBT NEWS ON THE BELOW CHANNELS