Nature Prescription Benefits Both Mental And Physical Health, Study Finds
Being around nature gives people a good dose of relaxation and calm, but does it really have health benefits? Nature prescription — the recommendation to spend more time with nature — may actually be good for both mental and physical health, a team of researchers found.
For their study, which was published this month in The Lancet Planetary Health, researchers dove deeper into nature prescriptions, which have been "gaining popularity" of late. The idea, they said, was to gather evidence about its effectiveness.
"Extensive evidence indicates contact with nature is associated with good social, mental, and physical health," they wrote. "Nature prescriptions are an adjunct to conventional health care, such as the educational and pharmaceutical treatment of non-communicable diseases. It is widely considered that the benefits of nature prescribing will reach far beyond clinical outcomes, such as increasing social connectedness and pro-environmental behavior."
The researchers looked at 28 studies that tested nature prescriptions in real patients, noted the University of New South Wales (UNSW) Sydney. They found that nature prescriptions indeed have both physical and mental health benefits.
For instance, it resulted in an increase in daily step counts, had beneficial effects on blood pressure and also improved depression and anxiety scores.
"These interventions were shown to be effective for various age groups, including children and older individuals, and targeted various health conditions, such as cardiovascular conditions, musculoskeletal disorders, and psychiatric disorders," the authors wrote. "In addition, meta-analyses on key outcomes showed benefits to blood pressure, symptoms of depression and anxiety, and physical activity rates."
As for the exact prescriptions, however, the answer is still unclear. But the results of the study bolster the current body of research showing the many benefits of being in contact with nature.
So far, there have been quite a few countries expressing interest and even investing in nature prescriptions, noted UNSW Sydney. This includes the U.K. and Canada, with the former even having invested millions in a "green social prescribing" program.
Australians are also rather open to the idea, the university noted. Though such "large-scale" nature prescription programs have yet to be implemented in the country, there have been efforts, for instance in Sydney, to improve green cover.
"But even if you have a high-quality green space like a park nearby, it doesn't mean that everyone will visit and benefit from it," research lead, UNSW's Prof. Xiaoqi Feng, said in the university release. "How can we encourage and enable people to (re)connect with nature? That's where the idea of a nature prescription comes in."
As with many healthcare necessities, there is also the important question of access.
Previous research from Prof. Feng and colleagues, for instance, found that low-income communities don't have much access to green space — the same communities that are also at higher risks for chronic health issues.
As nature prescriptions' benefits continue to be highlighted and the practice gains more popularity, there is the hope that these may be thoughtfully done in such a way that everyone will have access to it, not just the ones who can afford it.
"We don't want nature prescriptions to be a luxury item for the rich who already have access to beaches and a lot of high-quality green space," Feng said, adding, "We want these benefits for everyone."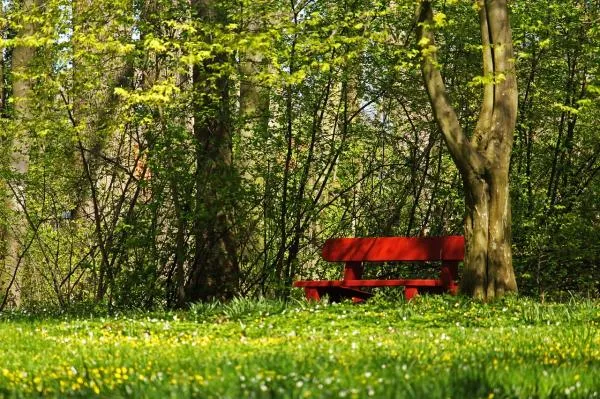 © Copyright IBTimes 2023. All rights reserved.