NBA Finals 2016: LaMarcus Aldridge Makes San Antonio Spurs Favorites In West With Top Betting Odds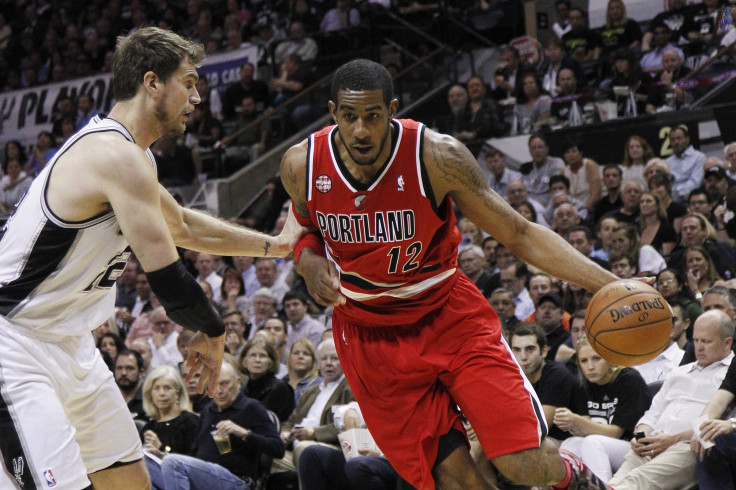 The San Antonio Spurs have made the biggest splash this offseason, and it could help them win their second title in three years. After signing LaMarcus Aldridge to a four-year contract, the Spurs are the favorites in the West for next season, even ahead of the defending champion Golden State Warriors.
San Antonio has +500 betting odds to win the 2016 NBA Finals, according to Sportsbook.ag. They are just ahead of the Golden State (+600), and just behind the Cleveland Cavaliers (+300), who are the favorites to win the title.
The signing gives San Antonio what is probably the best frontcourt in the league, pairing Aldridge with Tim Duncan. Duncan recently announced that he would be returning for next season after his contract expired.
Aldridge has proven to be one of the best big men in the NBA, averaging 23.4 points and 10.2 rebounds per game last year. Without Aldridge, the Spurs won 55 games in the 2014-2015 regular season, losing to the Los Angeles Clippers in the first round of the playoffs. San Antonio has also re-signed Danny Green and traded Tiago Splitter this offseason.
Cleveland hasn't made any major additions in free agency, but it's the players they've kept that has them favored to win the championship. Kevin Love agreed to a five-year contract with the Cavs after much speculation throughout the season that he might sign elsewhere. Free agents Iman Shumpert and Tristan Thompson look like they will also return.
LeBron James opted out of his deal, but he isn't going anywhere. Even without an injured Love and Kyrie Irving in this year's NBA Finals, James led the Cavs to two wins against the Warriors.
After losing Aldridge to the Spurs, the Portland Trail Blazers are longshots to win the 2016 NBA Finals with +12500 betting odds. Portland will aslo be without Wes Matthews next year, since he signed with the Dallas Mavericks.
© Copyright IBTimes 2023. All rights reserved.