NBA Rumors: Why The Nets Passed On Ime Udoka, Name Jacques Vaughn Head Coach
The Brooklyn Nets have decided against hiring Ime Udoka, instead naming Jacques Vaughn as their next head coach. The announcement comes as a surprise after it was widely reported that the team was expected to replace Steve Nash with the suspended Boston Celtics coach.
In the days leading up to Wednesday's announcement, there were rumors that Brooklyn was receiving pressure to hire someone other than Udoka. NBA insider Marc Stein reported Sunday that some "strong voices" were urging Nets owner Joe Tsai to reconsider his choice for a new head coach.
Hiring Udoka, who was suspended for the 2022-23 season for reportedly having an intimate relationship with a female member of Boston's staff, would've only created more controversy in Brooklyn. Kyrie Irving is currently serving a suspension away from the Nets because he promoted an antisemetic film on social media and passed up multiple chances to apologize.
According to The Athletic, the Nets' investigation into Udoka's suspension took longer than anticipated. Brooklyn's decision was reportedly influenced by questions about the team's ability to contend for a title.
Udoka took the Celtics to the 2022 NBA Finals in his first season as a head coach. Boston has started the season with a 7-3 record without Udoka.
The Celtics have reportedly been prepared to let Udoka accept a coaching position with any other team, even though he remains under contract with Boston.
Vaughn was named the Nets interim coach on Nov. 1. The 47-year-old has been a Nets assistant since 2016. Vaughn became Brooklyn's interim coach in 2020 when Kenny Atkinson stepped down, and he was considered as a full-time candidate before Nash was hired.
"Jacque's basketball acumen, competitiveness and intimate knowledge of our team and organization make him the clear-cut best person to lead our group moving forward," Nets general manager Sean Marks said in a statement. "He has a proven ability to get the best out of our players, hold them accountable and play a cohesive, team-first style of basketball."
The Nets have been one of the league's most disappointing teams, going 4-7 through the first 11 games. Brooklyn has gone 2-1 since suspending Irving for no fewer than five games.
Vaughn has signed a contract through the 2023-24 season, ESPN reports.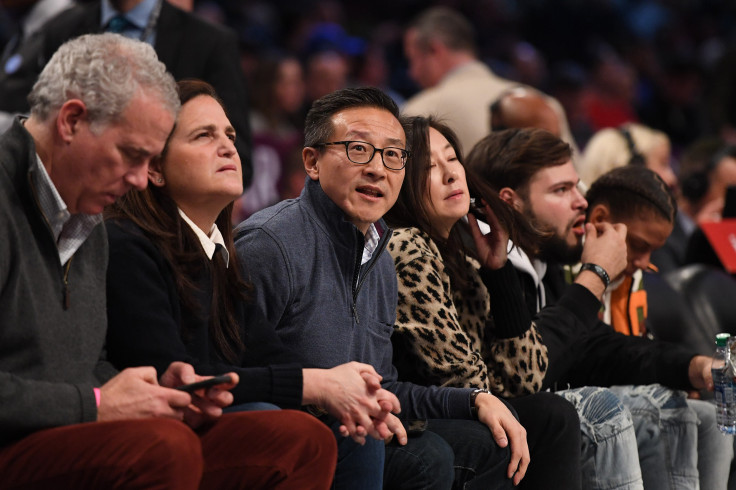 © Copyright IBTimes 2023. All rights reserved.