NBC Claims 'Technical Problems' Led To Justin Bieber Video Clip Not Being Aired On 'AGT'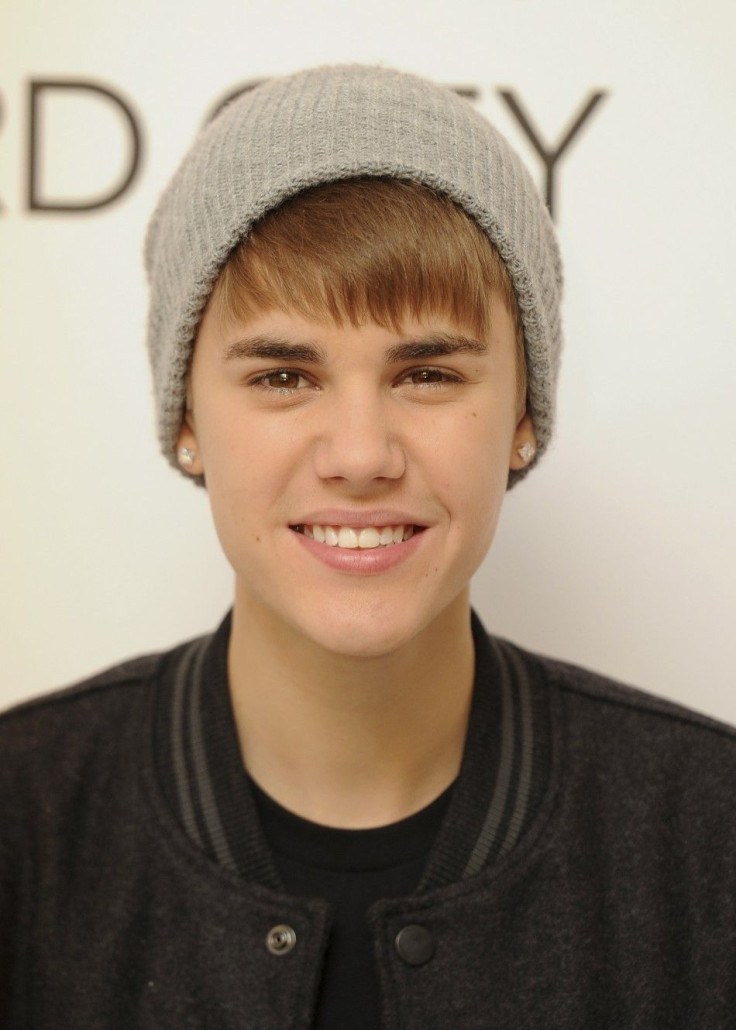 Are you satisfied by NBC's apology? The TV network responded Thursday to the massive controversy it started Wednesday night when the night's episode of "America's Got Talent" failed to include a promised clip of Justin Bieber's new music video for the song "As Long As You Love Me."
The failure to broadcast a one-minute clip of the newest hit Biebs song caused what can only be described as a Twitter uproar late Wednesday after thousands of Beliebers tuned in to watch "AGT" only to be let down when the show snubbed Bieber.
NBC took heat on Twitter for the remainder of Wednesday night and much of early Thursday morning from many of Bieber's more than 25 million followers, many of whom threatened to boycott the station and oddly requested the network "die" for the cardinal sin of dissing their musical idol.
But at about 9 a.m., NBC decided to respond to the dust-up, and tweeted an apology and explanation out via the official "America's Got Talent" Twitter account:
"Apologies #AGT fans & @justinbieber, technical problems for#AsLongAsYouLoveMeVideo premiere," the network tweeted.
But it appears that either the whole hubbub over the issue is already over, or that the damage had already been done and that Bieber's fans were not happy with NBC's after-the-fact explanation.
Case in point: less than one thousand people retweeted the NBC apology, while nearly 32,000 people retweeted Bieber's message asking why the clip had not been shown. Here's that Bieber tweet:
"very frustrated. where was it? no joking here," he tweeted to his hordes of followers after the show ended Wednesday.
He then followed that post two minutes later up with one aimed at NBC: "@nbcagt not cool. what happened?" But he deleted that post from his Twitter feed within a couple of hours of sending it out.
The response to NBC's apology has been a universally-unimpressed one, as only five people even responded to it within the first seven hours after it was sent out, all with negative comments, such as this tweet by @AdelaideBieber:
"@nbcagt @justinbieber that doesn't make up for us not seeing the sneak peek lol."
It will be interesting to see how the network recovers to the controversy. Maybe they will show the whole video next week? Or do a whole Bieber episode? Time will tell.
After NBC failed to show the "As Long As You Love Me" video clip, Bieber's tweets questioning the oversight by NBC -- like all of his posts -- immediately garnered thousands of favorites and retweets from Beliebers, who also took toTwitter to express their anger over being snubbed by "AGT," which many of them likely only watched in order to view the clip of Justin Bieber's new music video.
For instance, @BieberMarriedMe, who seems to be a huge Bieber fan, tweeted the following Wednesday night: "@justinbieber @nbcagt D***.They used us. :'( im so sad. i was like so fricken happy and then nothing happened. :( im sooo sad."
And it appears that all the anger is being directed at NBC and "America's Got Talent," not Bieber, who maintains via Twitter that he was expecting the video to be played Wednesday night.
Take this tweet by @BiebsOnlyMine, who professed her continuing love for the singer despite the "AGT" snafu: "@justinbieber We are VERY angry... It's not your fault Justin :)) We still love u no matter what..."
The buzz about the video clip began late Tuesday evening, when Justin Bieber first let people know via his mega-popular Twitter account, that part of the video was scheduled to be aired Wednesday night on NBC's "America's Got Talent."
"yep...It is CONFIRMED! Going to give you the begginning of the #AsLongAsYouLoveMeVideo tomorrow on @nbcagt !!! GET READY," the pop star tweeted.
Bieber then sent another tweet out at around 5:30 p.m. Wednesday, teasing his fans with the news that they would be able to see a sneak peak of the video if they tune into "America's Got Talent" later that night:
"anyone excited to see a clip from the #AsLongAsYouLoveMeVideo (trend this) tonight on America's Got Talent? yes...Michael Madsen is in it," the Biebs wrote.
Beliebers around the world did the bidding of their idol, and soon enough the hashtag #AsLongAsYouLoveMeVideo was a huge trending topic on Twitter in a number of international locations.
As if that were not enough to get the buzz about the new Justin Bieber music video, the official "America's Got Talent" Twitter account retweeted his post to its more than 94,000 followers.
And, no joke, Bieber went ahead and retweeted AGT's retweet. That's a lot of people receiving the same tweet about one part of one new music video by one young, ultra-popular singer.
Do you accept NBC's apology?
© Copyright IBTimes 2023. All rights reserved.