NBC Olympics Signs Snapchat Deal For Content And Ad Sharing, Working On Facebook And Twitter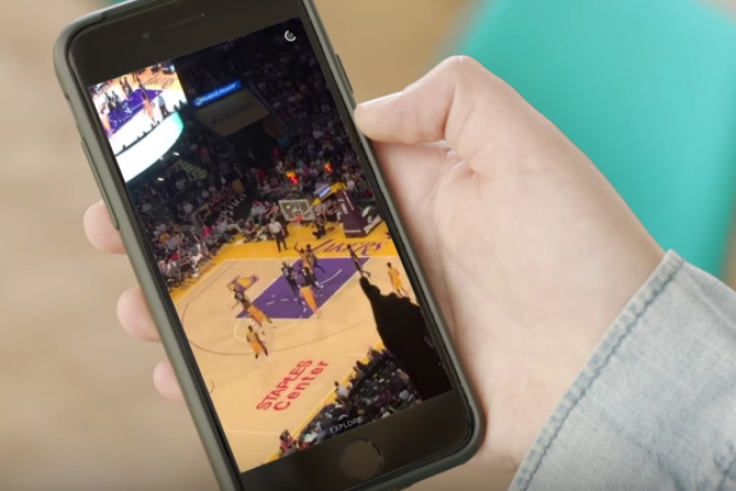 Are you a cord-cutter without access to a television? Don't fret. You can catch the Olympics on Snapchat.
NBC, which owns the television rights to air the Olympics in the U.S., will now, for the first time in Olympics coverage, be distributing highlights of the games on platforms that are unaffiliated with the network.
Snapchat and NBC have penned the first deal, Bloomberg reported Friday. Every day, Snapchat will create a live story that includes photos, videos and other content from NBC, participating athletes and attendees. BuzzFeed's channel on Snapchat will also feature content from the games, and NBC is reportedly working with other media publishers.
Why Snapchat? NBC said it hopes to increase its audience for this year's games as well as hit the "important demographic in the United States" that Snapchat is known to capture. More than 60 percent of 13- to 34-year-old smartphone users are on Snapchat, according to the company's internal data. Snapchat has more than 10 billion video views per day — a view on Snapchat is a millisecond — and 100 million daily active users.
Snapchat's entry into sports is not all that surprising. Indeed, by 2015, the app had secured content-sharing partnerships with every major sports league in the United States. Snapchat is a "direct conduit into a highly engaged younger audience," Melissa Rosenthal Brenner, NBA's senior vice president of digital media, told International Business Times.
There is no money being exchanged for the rights. NBC and Snapchat will instead split the revenue from the advertisements sold within the daily live stories. These video ad spots have sold for $750,000 in 2015, AdWeek reported.
NBC is also looking to expand its reach on social media by securing deals with Facebook and Twitter. Gary Zenkel, president of NBC Olympics, told Bloomberg the company was not interested in sharing a live stream on another network. The NFL had locked in a deal with Twitter earlier this month to share live streams of 10 Thursday Night Football games for a price tag of $10 million. Twitter teamed up with NBC for Olympics coverage in 2012, which some dubbed the "Twitter Olympics."
Snapchat, based in Venice, California, is valued at $16 billion.
© Copyright IBTimes 2023. All rights reserved.