NBC Trolled For Calling Goo Goo Dolls 'Classic Rock Band' During Thanksgiving Parade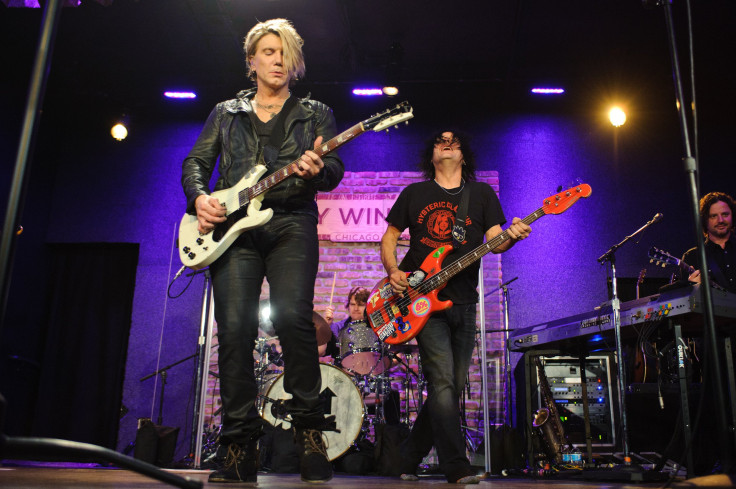 The annual Macy's Thanksgiving Day Parade this year boasted a roster of star-studded performances by musical acts Flo Rida, Smokey Robinson and Gwen Stefani, among a host of others. But it was the announcement of '90s rock group the Goo Goo Dolls that raised the eyebrows of many on Twitter.
The band was reportedly announced by NBC, home of the parade's broadcast, as a "classic rock band" — to the apparent ire of Twitter users. The misnomer made a trending topic on the social media platform Thursday morning.
"The NBC parade voiceover just called the Goo Goo Dolls "a classic rock band" and now I have to crumble to dust and blow into the sea, bye," wrote one user.
"The Macy's Day Parade coverage just referred to The Goo Goo Dolls as a "classic rock band" and a Metamucil appeared in my hand," another tweeted.
Another user wrote: "NBC referred to The Goo Goo Dolls as a "classic rock band". If this happens to The Strokes in a few years, I am going to take a few shots of vodka-infused Ensure and cry myself to sleep."
Memes and jokes continued from others who joked about the mischaracterization:
The Goo Goo Dolls, who rose to prominence in the mid-1990s, are perhaps best known for their singles "Name," "Iris" and "Slide." The band's music has been characterized as everything from "punk rock with a melodic and mournful edge" to simply "alternative rock."
Goo Goo Dolls frontman and guitarist Johnny Rzeznik, who together with bassist Robby Takac was a founding member, was interviewed by Rolling Stone in 2002 for the release of the band's seventh studio album Gutterflower. In the interview, Rzeznik talked specifically about his punk rock roots.
"The thing about punk I loved so much was looking outside of the standard rock & roll excesses," he told the magazine. "As far as my music goes, it's not some lofty conceptual thing. But punk was all about being an individual, and then one day it was like, "I'm part of a big group – with a lot of rules." And I'm not a kid anymore; I'm not going to pretend to be. That's selling out."
The band released its eleventh studio album Boxes last year.
© Copyright IBTimes 2023. All rights reserved.