NBC's 'The Wiz' Ratings: Live Musical With Mary J. Blige, Queen Latifah Scores More Than 11 Million Viewers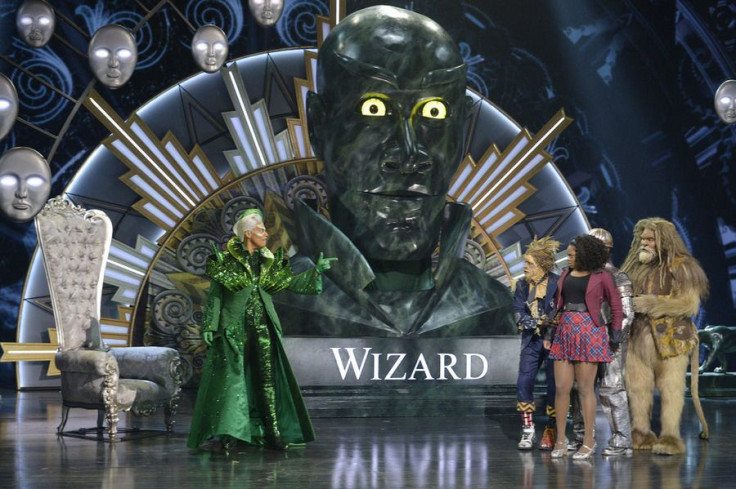 NBC executives breathed a sigh of relief this morning when they received the overnight ratings for "The Wiz Live!", the live production of the Tony Award-winning 1970s musical that aired last night: 11.5 million viewers, 4.3 million of which were in the advertiser-coveted 18-49 demographic.
Unfortunately, those numbers weren't enough to top 2013's live production of "The Sound of Music" (18.5 million viewers, 5.8 million in the 18-49 demo), or even massive scripted series "The Walking Dead" (13.2 million total viewers) and "Empire" (12.3 million total viewers). But they were a huge improvement over the ratings for last year's musical, "Peter Pan," which drew 9.1 million total viewers and 3 million 18-49ers.
There's also the sheer goodwill the special engendered. After its last two live musical efforts were met with mixed-to-negative reviews, "The Wiz Live!" managed to unite viewers in a way that didn't rely upon snark or general curmudgeonry. Many of the complaints on social media were about the telecast's ad load -- slightly ironic, given that one of the big reasons NBC airs these specials is for the ad sales opportunities.
And NBC has a variety of others ways to make even more money off "The Wiz": The cast recording goes on sale Dec. 11, with a DVD following shortly thereafter, and the network has already scheduled an encore airing Dec. 19. And for those still annoyed by the copious ad breaks, NBC Universal will be bringing the production back to Broadway for the 2016-17 season, where viewers will be able to see it live and ad-free (for $60-150).
We expect to hear an official go-ahead from NBC for another live December musical shortly. In the meantime, Fox spent much of last night and this morning piggybacking on all the warm musical fuzzies with reminders that its own extravaganza, "Grease: Live" is coming up on Jan. 31, 2016.
© Copyright IBTimes 2023. All rights reserved.