'Peter Pan Live' Swallows 'Eaten Alive,' 'Sound Of Music' In Nielsen's Twitter TV Ratings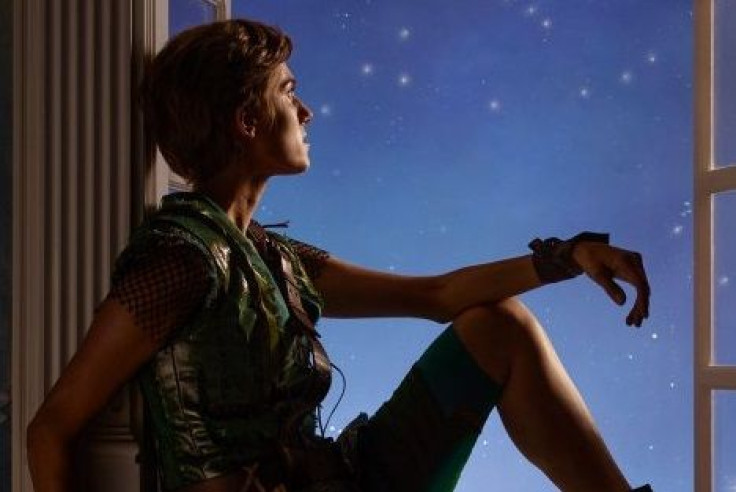 Can you say hashtag #PixieDust? NBC's "Peter Pan Live" fluttered to the top of Nielsen's social TV ratings last week, generating more Twitter chatter than any other series or special, including "The Voice," "American Horror Story," "Sons of Anarchy" and other social media favorites.
Despite a healthy heaping of snark aimed at the live musical event, the telecast generated 475,000 tweets, according to Nielsen Social, which captures relevant tweets between three hours before through three hours after a broadcast. Perhaps not surprisingly, J. M. Barrie's boy who never grew up beat out Discovery's "Eaten Alive," which generated only 101,000 tweets. The much-hyped special event disappointed viewers and literally failed to live up to its name when the naturalist Paul Rosolie called off the stunt before being able to climb inside the belly of a 250-pound anaconda.
In terms of Twitter chatter, "Peter Pan" also topped NBC's previous live-musical effort, "The Sound of Music Live," which generated 449,540 tweets. The accomplishment proves that social media activity does not always align with traditional ratings. "Peter Pan" averaged only 9.2 million total viewers compared to 18.6 million for "Sound of Music."
Either way, expect to see more musical events down the pike. At a time when fewer and fewer people watch live television, NBC is betting heavily that it can capitalize on live musicals in the same way that networks capitalize on lucrative live sports. However, sports are still king -- even on Twitter. The most-tweeted televised event last week was the NFL football game between the Dallas Cowboys and the Chicago Bears, which generated over half a million tweets.
Check out Nielsen's full list below.
Christopher Zara is a senior writer who covers media and culture. Got a news tip? Email me here. Follow me on Twitter @christopherzara.
© Copyright IBTimes 2022. All rights reserved.
FOLLOW MORE IBT NEWS ON THE BELOW CHANNELS