Necrotizing Fasciitis Symptoms: Woman Dies After Doctors Misdiagnose Flesh-Eating Bacteria
An Indianapolis woman died last week after contracting a flesh-eating bacterium, known as necrotizing fasciitis, while on vacation in Florida. According to local media, the 50-year-old woman suffered for two months after doctors misdiagnosed her.
During two visits to the local hospital, doctors failed to determine that she was suffering from necrotizing fasciitis. However, on her third visit doctors found she was infected with flesh-eating bacteria as her condition worsened.
"They said that they thought it was an abscess or something under the skin," Carol's husband, Richard Martin said of a small bump that grew into a large, painful, and deadly infection. "Like a penny or a dime. It was small. She thought it was a pimple. Then the next time it was like this big."
Martin said she did not receive proper medical treatment as doctors failed to identify her symptoms. Martin took his wife to Franciscan Health immediate care and then to the Franciscan Health ER.
"They sent her home with more antibiotics and a heating pad and it got worse," Martin said. "In the emergency room they said 'we are sorry but she has a flesh-eating bacteria, we have to rush her to surgery right now.'"
"At least by the second time they should have decided 'this is growing and maybe we should take a culture of it and see what it is,'" Martin said. "The way they handled all this is screwed up."
The serious bacterial skin infection occurs when the bacteria enters the body through a break in the skin. The Centers for Disease Control and Prevention (CDC) says an accurate diagnosis, strong antibiotics, and surgery is required to stop this infection.
"Some people may complain of pain or soreness, similar to that of a 'pulled muscle.' The skin may be warm with red or purplish areas of swelling that spread rapidly," the CDC said, adding some also get blisters, ulcers and black spots on the skin.
"Patients often describe their pain as severe and hurting much more than they would expect based on how the wound looks," CDC added.
According to CDC, sometimes symptoms can be confusing and may be thought to be some other illness. The patient will eventually experience fatigue, vomiting, chills, and fever, which worsen over time. In order to avoid confusion, those who show these symptoms after a wound must see the doctor.
Necrotizing fasciitis can occur at any part of the body, but is more common at the extremities, perineum, and genitals.
"We are sorry to learn of the passing of their family member and our deepest heartfelt prayers and thoughts are with her loved ones. Because of federal privacy guidelines, Franciscan Health cannot provide any details about the patients care as were committed to protecting personal health information," Franciscan Health said in a statement to Fox-affiliated local network WXIN.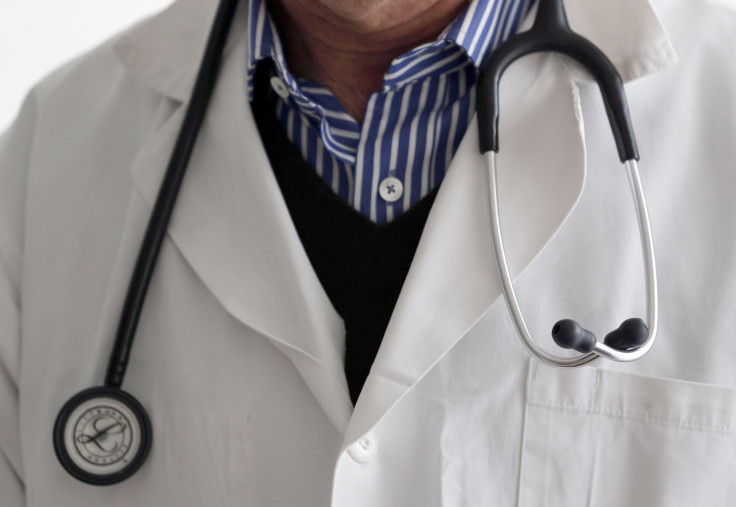 © Copyright IBTimes 2023. All rights reserved.