Nelsan Ellis Dead At 39; 'True Blood,' 'The Help' Co-Stars React To His Death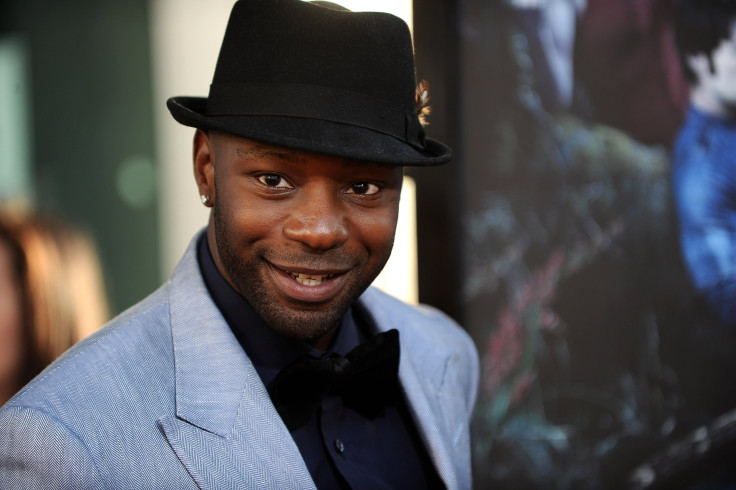 Shortly after news broke that actor Nelsan Ellis died on Saturday at the age of 39, several of his former co-stars and friends in the industry took to social media to mourn his untimely death.
Ellis received tributes from his "True Blood" co-stars, including Anna Paquin, Stephen Moyer, Joe Manganiello, Denis O'Hare, Carrie Preston, Aisha Hinds, Mehcad Brooks, Lindsay Pulsipher, Jim Parrack, Todd Lowe, Janina Gavankar, Kristin Bauer, Tara Buck, Lauren Bowls, Maria Klaveno, Deborah Ann Woll, Michael McMillian and Michelle Forbes.
READ: Nelsan Ellis reveals why Luke Grimes quit "True Blood"
In a statement to The Hollywood Reporter, "True Blood" creator Alan Ball called Ellis a "singular talent whose creativity never ceased to amaze." "Working with him was a privilege," he added.
"True Blood" executive producer Gregg Fienberg and Charlaine Harris, the author of "True Blood" novels that inspired the series, also took to Twitter to express their grief over Ellis' death.
HBO also released a statement addressing Ellis' passing. "We were extremely saddened to hear of the passing of Nelsan Ellis," the premium cable network said. "Nelsan was a long-time member of the HBO family whose groundbreaking portrayal of Lafayette will be remembered fondly within the overall legacy of 'True Blood.' Nelsan will be dearly missed by his fans and all of us at HBO."
Ellis' Lafayette was a short order cook at Merlotte's Bar and Grill on the HBO dark fantasy drama. Lafayette was killed off in the books, but because Ellis made him a fun and interesting character from the very start, the character survived in the series.
Octavia Spencer and Jessica Chastain, who Ellis co-starred with in the 2011 period drama film "The Help," also remembered the late actor. Ellis played the role of Henry in the Tate Taylor-directed movie.
"Elementary" writers also expressed their deepest condolences to Ellis' loved ones and referred to the actor as "a treasured member of the 'Elementary' family." Ellis played the role of Shinwell Johnson in Season 5 of the CBS crime drama. His character was killed off two episodes before the season finale.
Rob Thomas, creator of "Veronica Mars" in which Ellis had guest-starred once, also reacted to the actor's shocking death.
© Copyright IBTimes 2023. All rights reserved.