Netflix Drops Dark Comedy 'Wednesday Addams' Trailer Featuring Jenna Ortega [Watch]
Netflix shared a trailer for the highly-anticipated dark comedy series, "Wednesday Addams," over the weekend. This series is based on the '90s "The Addams Family" movie franchise.
Actress Jenna Ortega will be seen playing the title character, Wednesday Addams, in the series. Aside from that, actress Christina Ricci, who played Wednesday Addams in the movie franchise, will return in the upcoming series.
The "Wednesday Addams" trailer, which was first shared during Saturday's New York Comic Con panel and later dropped on YouTube the same day, opens with a car entering the Nevermore Academy's gate.
A voiceover explains that "nevermore was created as a safe haven for our children, to learn and to grow, no matter who or what they are."
The next scene shows a bunch of teenagers in the academy and a teacher asking Wednesday if she is interested in meeting her new roommate.
Wednesday, who is accompanied by her mother (portrayed by Catherine Zeta-Jones) and father (played by Luis Guzmán), meets her new roommate and shares why she is allergic to color. "I break out into hives, and then the flesh peels off my bones," she explains to her roommate.
Later in the trailer, Wednesday can be seen walking around the academy, sitting in a cafe, and fighting with boys. "I act as if I don't care if people dislike me. Deep down...I actually enjoy it," Wednesday's voiceover explains.
Wednesday then figures out that there is "something wrong" with the academy. "Secret societies, hidden libraries, a homicidal monster...What other surprises are in store?" she questions.
Another popular character from the original franchise, Uncle Fester, appears in the trailer, where he meets Wednesday in the jungle. At the end of the trailer, Ricci can be seen returning as Ms. Thornhill's character.
Viewers shared how much they loved the trailer and looking forward to watching it. While some comments praised Ortega's casting, others applauded Uncle Fester's appearance in the trailer.
"Wednesday Addams" will stream on Netflix from Nov. 23 onwards.
"The Addams Family" movie franchise was first released in 1991. The success of the movie led to the sequel, "Addams Family Values," which was dropped in 1993. The third installment, "Addams Family Reunion," was released in 1998.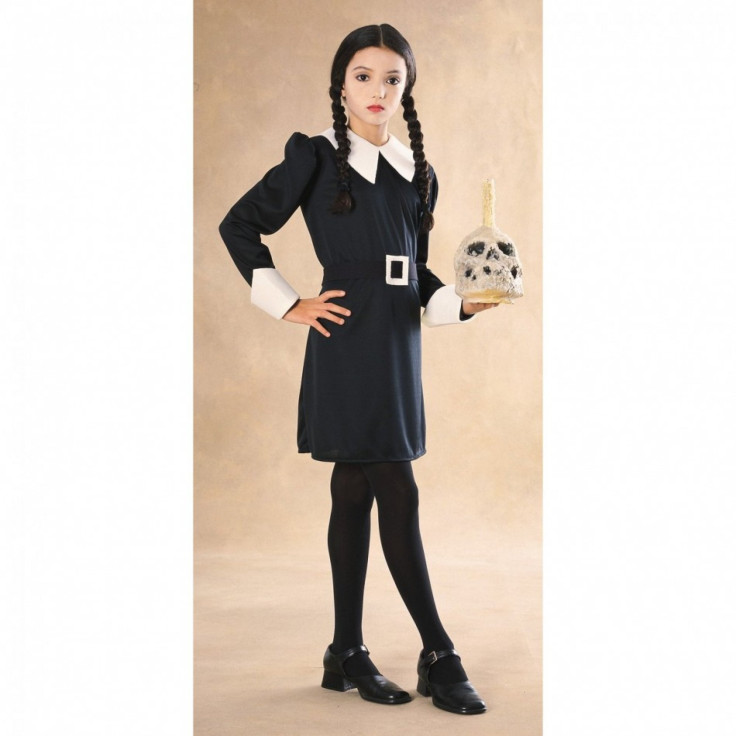 © Copyright IBTimes 2023. All rights reserved.
FOLLOW MORE IBT NEWS ON THE BELOW CHANNELS