Netflix Titles Leaving In October 2018: Best Movies And TV Shows Disappearing
Netflix is doing its monthly cleaning, and it looks like October is going to be rough. Several beloved movies and TV shows will be leaving this month.
"Freaks and Geeks" Season 1 (leaving Oct. 1) This cult hit only lasted one season before being canceled, but it's still beloved by fans, nearly 20 years later. The series follows a bunch of misfits going to school in 1980. It was the first big break for famous faces like Seth Rogen, James Franco, Jason Segel, Busy Phillips, Judd Apatow and more.
"White Collar" Seasons 1-6 (leaving Oct. 1) Matt Bomer plays Neal Caffrey, a con artist who gets caught. However, Agent Peter Burke (Tim DeKay) realizes that Neal could be more helpful if he became a partner, helping catch white collar criminals.
"The BFG" (leaving Oct. 6) Academy Award winner Mark Rylance voices a giant who takes a little girl to Giant Country in this animated flick. Together, they try to stop the man-eating giants from invading the human world. Steven Spielberg directed the Disney movie, which is based on Roald Dahl's book.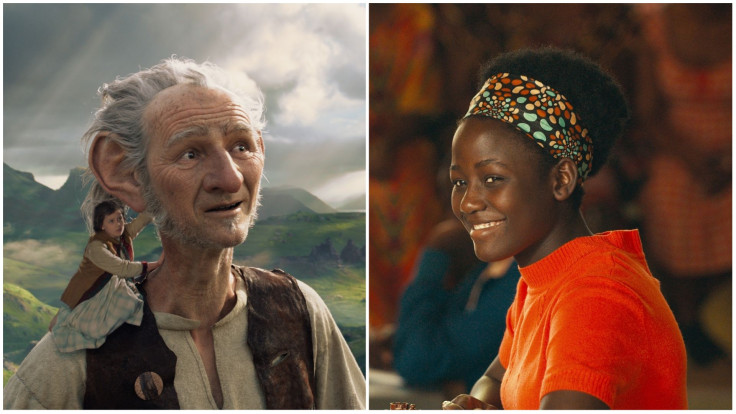 "Big Eyes" (leaving Oct. 25) Amy Adams plays painter Margaret Keane, who had much success in the 1950s. However, her husband (Christoph Waltz) claims credit for her work. Eventually, Margaret wants to make herself known to her fans, but her husband isn't interested in sharing the spotlight. Tim Burton directed the Golden Globe-winning biopic.
"Queen of Katwe" (leaving Oct. 25) Phiona (Madina Nalwanga), 10, watches her mother Nakku Harriet (Lupita Nyong'o) struggle to provide for their family in Uganda. After she is exposed to chess, she starts playing tournaments worldwide and dreams of pulling her family out of poverty. The Disney movie is based on a true story.
"Southside With You" (leaving Oct. 26) This romantic drama follows Barack and Michelle Obama's first date in Chicago. Parker Sawyers plays the future 44th President of the United States while Tika Sumpter portrays the future First Lady, then known as Michelle Robinson.
Leaving Oct. 1
"21"
"Adventureland"
"Akira"
"Bad Boys"
"Boogie Nights"
"Cinderella Man"
"Curse of Chucky"
"Eyes Wide Shut"
"Freaks and Geeks" Season 1
"Full Metal Jacket"
"Guess Who"
"Inside Man"
"Let Me In"
"Life Is Beautiful"
"Menace II Society"
"Red Dragon"
"Scream 2"
"Sin City"
"Stealth"
"The Adventures of Tintin"
"The Clan"
"The Family Man"
"The Human Centipede 2: Full Sequence"
"The Lost Boys"
"The Rugrats Movie"
"Trading Places"
"White Collar" Seasons 1-6
Leaving Oct. 2
"The Human Centipede: First Sequence"
Leaving Oct. 6
Leaving Oct. 8
"90210" Seasons 1-5
"Kubo and the Two Strings"
Leaving Oct. 10
Leaving Oct. 13
Leaving Oct. 14
"About a Boy" Seasons 1-2
"The Babadook"
Leaving Oct. 17
Leaving Oct. 22
"The Secret Life of Pets"
Leaving Oct. 24
Leaving Oct. 25
"Big Eyes"
"Queen of Katwe"
Leaving Oct. 26
Leaving Oct. 28
© Copyright IBTimes 2023. All rights reserved.