Netflix's August 2018 Releases: 9 Best Movies And TV Shows Being Added
Netflix will continue to bring new titles to subscribers in August. This month, superhero movies, Oscar winners, hit TV shows and more will be added to the streaming platform. Check out which August Netflix releases should be added to your list:
"Batman Begins" (Aug. 1) The first in director Christopher Nolan's trilogy follows Bruce Wayne (Christian Bale) as he trains with the League of Shadows and decides to clean up Gotham City. Michael Caine, Morgan Freeman and Katie Holmes also star.
"Million Dollar Baby" (Aug. 1) The Oscar winner returns to Netflix in August. Hilary Swank plays Maggie Fitzgerald, a young woman who weeks boxing training from Frankie Dunn (Clint Eastwood). The distant man eventually gives in to Maggie's requests to train her and turns her into a pro boxer. She becomes his surrogate daughter, but they have much more difficult issues when it comes to their real families.
"Lord of the Rings: The Fellowship of the Ring" (Aug. 1) The hobbits are coming to Netflix! Frodo Baggins (Elijah Wood) ends up getting the Ring, and he must destroy it to save civilization. Unfortunately, tossing the ring into the fires of Mount Doom isn't easy. The 2001 epic, based on J.R.R. Tolkien's novel, also stars Ian McKellen, Liv Tyler, Sean Astin and Viggo Mortensen.
"P.S. I Love You" (Aug. 1) Hilary Swank also stars in this movie, but this is more for the romantic Netflix subscribers. She plays Holly, whose husband (Gerard Butler) dies young. On her 30th birthday, she starts receiving letters from him that will send her on a new adventure to start her life again.
"Steel Magnolias" (Aug. 1) The classic dramedy about a group of southern women who must deal with a death. The 1987 movie has an all-star cast with Julia Roberts, Sally Field, Dolly Parton, Shirley MacLaine and Daryl Hannah co-starring.
"The Originals" Season 5 (Aug. 5) The final season of The CW hit will arrive on Netflix just days after wrapping up on TV. The last installment includes another time jump, so Hope (Danielle Rose Russell) is now a teenager. However, the Mikaelson siblings are still separated since The Hollow is divided among them. They learn there are consequences for trying to bend the strict rules regarding their separation.
"The Guernsey Literary and Potato Peel Pie Society" (Aug. 10) This Netflix original film is based on Mary Ann Shaffer and Annie Barrows' novel. It follows a writer, Juliet (Lily James), in 1946 who learns that a book club in Guernsey has been reading her work. As she learns more about the group, she decides to visit and likes the people she meets more than expected. Mike Newell directed the flick.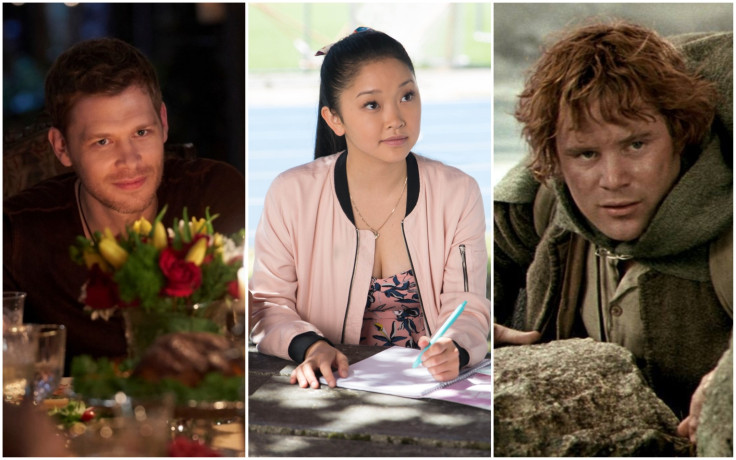 "To All The Boys I've Loved Before" (Aug. 17) Jenny Han's hit young adult novel has been turned into a Netflix original movie. Lara (Lana Condor) writes letters to her crushes to confess her feelings, but she has no intention of ever sending them. Somehow, her letters get put in the mail.
"The Good Place" Season 2 (Aug. 28) After the massive Season 1 cliffhanger, Michael (Ted Danson) tries to stop Eleanor (Kristen Bell) and her friends from learning the truth again. The season is being released a little more than a month ahead of NBC's "The Good Place" Season 3 premiere on Oct. 4.
Of course, Netflix has to get rid of some titles in August too. Check out the best Netflix titles disappearing.
© Copyright IBTimes 2023. All rights reserved.