Nevada Democratic Caucuses Set For Saturday Overlook Sabbath Observers, Jewish Community Says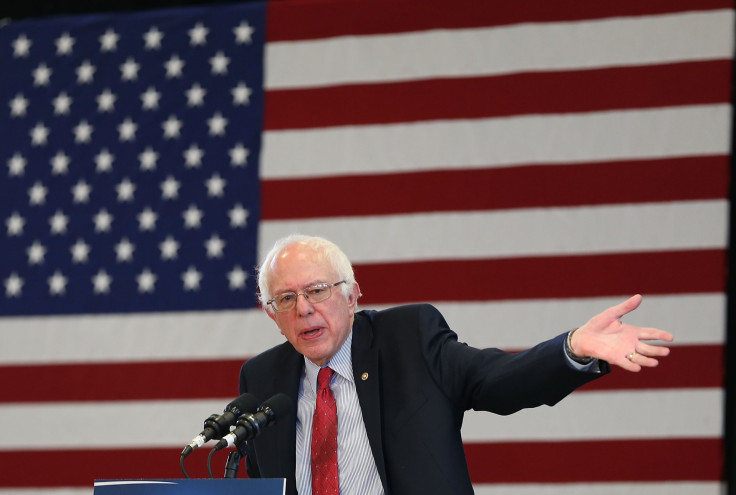 When Democrats in Nevada head to their caucus sites Saturday to support their preferred presidential candidate, there will be at least two groups not in attendance: observant Jews and Seventh-Day Adventists. The caucus' timing on a Saturday morning means it falls in the middle of the Sabbath for both religions.
For both Jews and Seventh-Day Adventists, the Sabbath is a holy day of rest and worship, and those who observe the weekly holiday typically refrain from doing secular work, including activities such as driving, shopping and cooking. The Sabbath lasts from sundown Friday until sundown Saturday, meaning the 11 a.m. caucus start time is likely in the middle of prayer for people of both faiths. This is not the first time the state's caucuses have taken place on a Saturday, and Jewish clergy in Nevada expressed frustration that members of their community would not be able to participate.
"I would expect specifically the Democratic party to think about any minority," said Rabbi Levi Wilhelm of the Chabad of Southwest Nevada. "The general election is not on a Saturday. Even though it's a work day and a regular day, it's a day when everyone can participate. Why should this be any different?"
Breakdown of Religious Affiliations and Denominations in America | FindTheData
The state's Democratic Party said it chose to hold the caucuses on Saturday morning to maximize turnout. Nevada's caucuses often see very low turnout rates, even compared with other caucus states like Iowa, so getting more residents to show up has been a big priority for organizers on the Democratic side this year.
"Saturday at 11 a.m. is the best time to increase access as much as possible for Democrats across Nevada to participate in our First in the West caucuses. Keeping this date is critical to preserving our early-state status in the presidential nominating calendar," Nevada Democratic Party spokesman Stewart Boss said in a statement. "Unfortunately it is not logistically feasible for us to hold a separate caucus."
Because so much of Nevada's population works in casinos or entertainment venues in Las Vegas, the party did add caucus locations on the Las Vegas Strip for individuals who are working Saturday. It will also host a tele-caucus for military members and registered Nevada voters who live overseas.
In previous years, both the Democratic and Republican Nevada caucuses have taken place on Saturdays; but this cycle, the Republican caucus is set for Tuesday. In 2012, the state Republican Party held an alternative post-sunset caucus for those who couldn't participate in the daytime one because of religious reasons. However, it was held at the Adelson Educational Campus, a private school named for Republican mega-donor and casino magnate Sheldon Adelson, which raised concerns over his influence. There were also worries of voter fraud after long lines caused a chaotic scene and robo-calls to Ron Paul supporters encouraged nonreligious voters to attend the evening event.
Bernie Sanders Presidential Candidate Profile | InsideGov
This year, Jewish leaders in Nevada said they offered to host post-sunset caucuses for Democrats, but the state party did not agree. Former Democratic congresswoman Shelley Berkley, who now serves as CEO of the Touro University campus in Henderson, Nevada, told the Jewish Telegraphic Agency that she asked the Democratic Party if they wanted to use space at her school but was turned down. Wilhelm, the Chabad rabbi, also said other members had offered to host evening caucuses.
It's difficult to predict the number of people who will be affected by the Saturday caucuses, but a 2012 report found that Nevada had about 76,000 Jews, putting the group at close to 3 percent of the state's population. The Seventh-Day Adventist population is smaller than that, according to Pew Research.
There are little data on the political composition of these populations, but with Vermont Sen. Bernie Sanders being the first Jewish candidate to have ever won a presidential primary election, it's likely that Jewish Democrats are paying close attention to the election this year. The race between Sanders and former Secretary of State Hillary Clinton is expected to be close, so losing even a small group of voters could make a difference.
For Wilhelm, who plans to participate in the GOP caucuses Tuesday, his issue with the timing goes beyond the numbers. He said he knew members of his congregation who had hoped to participate in the Democratic caucuses but would not be able to do so.
"It's not about the number, it's about making every citizen — no matter who we are, who we're for — is able to have a say in the conversation," he said.
© Copyright IBTimes 2023. All rights reserved.
FOLLOW MORE IBT NEWS ON THE BELOW CHANNELS