New Agreement Places DreaMed Diabetes's Innovative AI Platform in Leading U.S. Children's Hospital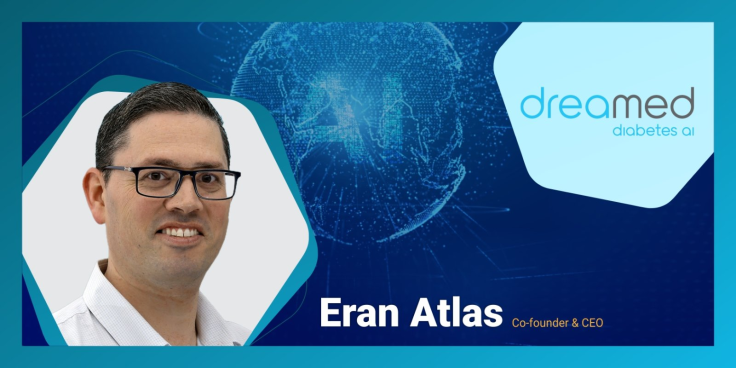 DreaMed Diabetes AI is monitoring and treating diabetes for millions of patients who do not have access to endocrinologists and diabetes related medical staff. Now its FDA-approved Advisor Pro will be utilized in a premier American children's hospital
This week, following the company's recent FDA authorizations for both its Type 1 and Type 2 diabetes management platform, DreaMed signed an agreement with a top ten ranking metropolitan children's hospital in the U.S.
In the United States alone, the ratio of endocrinologists per caseload is one to 41,000; a ratio which manifests in over 50% of recorded diabetic cases resulting in medical mismanagement. In an effort to resolve the lack of access, established in 2014, Israeli biotech start-up DreaMed has positioned itself at the forefront of transforming how diabetes is treated across the healthcare industry.
Unlike other vendor in the diabetes digital healthcare space, DreaMed's Advisor has been based on ten years of clinically tested data from hundreds of diabetic individuals and the utilization of artificial intelligence (AI) technologies.
Over the past few years, beginning with the Advisor Pro's first authorization by the United States Food and Drug Administration (FDA) in 2018, DreaMed directed the product's capabilities towards patients with Type 1 diabetes. Though, with recent developments and specialized advancements by the company's scientific team, the innovative medical device was expanded to analyze and recommend treatments for Type 2 diabetes patients as well.
This ground-breaking applicability will potentially be lifesaving for millions of diabetics, which according to the World Health Organization (WHO), is one of the most widespread chronic diseases worldwide.
As each patient's diabetic profile and insulin monitoring is entirely unique, proper diabetes management requires an incredibly personalized treatment plan and monitorization. Using DreaMed's platform, data is stored from a patient's CGM, SMBG, and insulin pump. This data is then organized pursuant to MD Logic-based algorithm which was developed by leading clinicians and endocrinologists. Thus, the Advisor Pro develops a therapeutic plan which can be applied to simplify the monitoring process for both the patient and the provider.
According to leading pediatricions interviewed during the clinical trials phase, the Advisor Pro is not only improving patient quality of life, but also reducing the administrative costs of clinical visits, estimated in billions of dollars per year in the U.S. alone. Due to the decreased hospitalization costs resulting by the use of the Advisor Pro, DreaMed offers hospitals, clinics, patients, and the industry at large with credible economic advantage.
The newly announced agreement mirrors the company's previous FDA clearance for the company's Type 1 solution, which allowed DreaMed to rapidly develop partnerships with leading medical institutions – including Yale-New Haven Health, Texas Children's Hospital, and the University of Florida. According to the DreaMed CEO, the vital approval by the FDA per the Type 2 platform, which led to the collaboration with the highly-ranked children's hospital, will only accelerate the company forward in its goal to improve healthcare on a global scale.
Due to its dynamic and profound range of chronic disease AI-based algorithms, the company has gained significant recognition and market validation from world-renowned clinical centers and software companies, featuring Medtronic Diabetes, DexCom, Yale-New Haven, and Glooko.
While DreaMed's latest FDA clearance and subsequently formed partnerships place the company in a critical position to improve potentially countless lives, there is much more ground to cover. As diabetes continues to be one of the most common diseases on the planet, DreaMed's Advisor Pro system has multiple challenges to reach a comprehensive all-encompassing answer to a human endoctynologist' expert advise . As stated by DreaMed's CEO, Eran Atlas, the company's next step is to extend the platform's reach to provide a solution beyond insulin management to cover all injectable and oral medications for diabetes as well.
© Copyright IBTimes 2023. All rights reserved.