New Alzheimer's Treatment: Researchers Discover How Flickering Lights Might Work
KEY POINTS
> 5 million Americans of all ages suffer from Alzheimer's disease.
Since there isn't a cure yet, medication and other management strategies have been sought-after
Per new research, flickering lights can be a potential therapy
Although Alzheimer's predominantly affects older adults aged 65 and above, over 5 million Americans of all ages suffer from Alzheimer's disease so far. Since there isn't a cure for the condition yet, medication and other management strategies have been sought-after to temporarily improve symptoms. According to new research, being exposed to light pulsing can help fight the disease.
The researchers at the Georgia Institute of Technology have discovered how flickering lights might work in treating Alzheimer's disease patients.
The study was conducted on mice models and it directly connects to human trials. The research team exposed Alzheimer's patients to 40 Hz light and sound and the insights they gained from this study are informing human trials that are conducted in collaboration with Emory University.
"I'll be running samples from mice in the lab, and around the same time, a colleague will be doing a strikingly similar analysis on patient fluid samples," Futurity quoted the study's lead investigator Kristie Garza, a graduate research assistant in the lab of Annabelle Singer at the Georgia Institute of Technology and also a member of Emory's neuroscience program.
Gamma brainwaves –- the electrical activity in your brain can help connect and process information throughout the organ. These waves are diminished in Alzheimer's patients. In 2016, researchers discovered that exposure to a light flickering can promote the gamma-wave activity in the brain that could lead to activating cells in the brain so as to eliminate beta-amyloid plaques implicated in Alzheimer's disease.
But, in the current study, they looked for brain chemistry that connected the light flickering with microglial and other immune activation.
"The phosphoproteins showed up first. It looked as though they were leading, and our hypothesis is that they triggered the release of the cytokines," Singer, an assistant professor in the biomedical engineering department at Georgia Tech and Emory told Futurity.
Alzheimer's destroys nearly 30% of a brain's mass, carving out ravines and depositing piles of amyloid plaque in the organ. After several decades of failed drug trials related to Alzheimer's, flickering light as a potential therapy seems surreal and science fiction-like even to the researchers.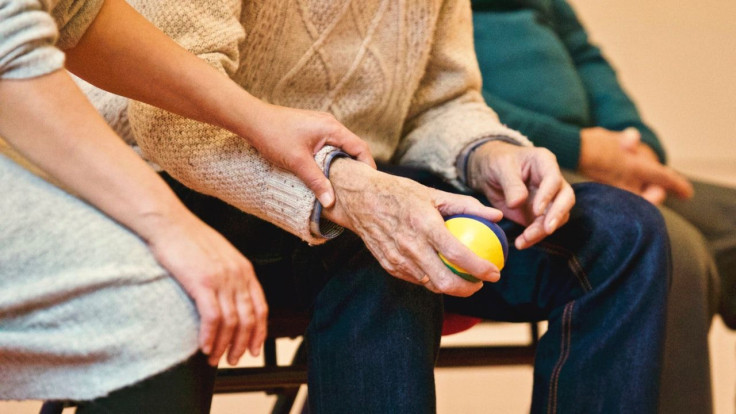 © Copyright IBTimes 2022. All rights reserved.
FOLLOW MORE IBT NEWS ON THE BELOW CHANNELS