New Documents Show Internal Confusion, Concern Over Withholding Ukraine Aid
KEY POINTS
New documents show OMB staff in confusion over Ukraine aid hold
Discussion about aid dates to Sept. 30, weeks after Republicans said aid was released
The documents were released two minutes before the deadline
At quite literally the last minute, the White House's Office of Management and Budget (OMB) released nearly 200 pages of documents focused on military aid intended for Ukraine. Although President Donald Trump's team have said these documents aren't relevant to the impeachment trial, a closer look shows that might not be entirely accurate.
The documents were released two minutes before midnight Tuesday, the official deadline per a Freedom of Information Act (FOIA) request from the nonpartisan watchdog group American Oversight.
Austin Evers, the executive director of American Oversight, spoke with Axios about the new documents. He said, "President Trump's lawyers stood in the Senate on Tuesday arguing that documents are totally unnecessary for the impeachment trial, but these documents give lie to that entire position."
Among the nearly 200 pages are various emails exchanged between OMB staff, including messages from OMB associate director Mike Duffey. On Tuesday night, Senate Democrats pushed – but failed – to subpoena several witnesses, including Duffey.
Although the emails are heavily redacted, they reveal how the emergence of the Ukraine scandal caused panic and confusion in the OMB. Emails exchanged between late summer and early fall appear to show a discussion over the legality behind the continued hold on military aid to Ukraine, although these are among the most heavily redacted documents.
Other emails show OMB officials trying to hammer out the details of the Ukraine Security Assistance Initiative (USAI), the program through which the Pentagon disburses military aid to Ukraine. This discussion runs until Sept. 30 – well after the Sept. 11 date Republicans have consistently said was the date the last of the funding was released.
Last month, it was revealed that more than $20 million intended for Ukraine had yet to be disbursed.
These new documents are particularly important because they help paint a more complete picture of not only the time frame surrounding the release of the aid, but also of how far concern over the legality of withholding the aid spanned.
It remains to be seen whether these new documents will be presented as evidence during the impeachment trial. However, given Senate Republicans' clear intent to restrict the use of new evidence or witness testimonies, Democrats are not likely to win this battle.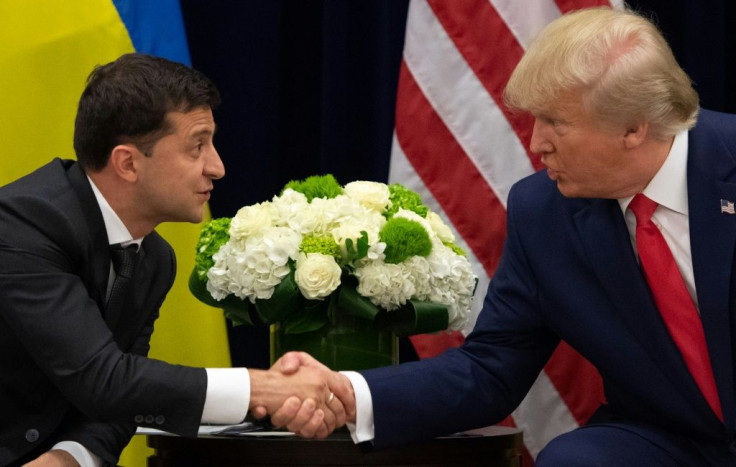 © Copyright IBTimes 2023. All rights reserved.