'New Girl' Season 6 Spoilers: Schmidt's Name To Finally Be Revealed Before Finale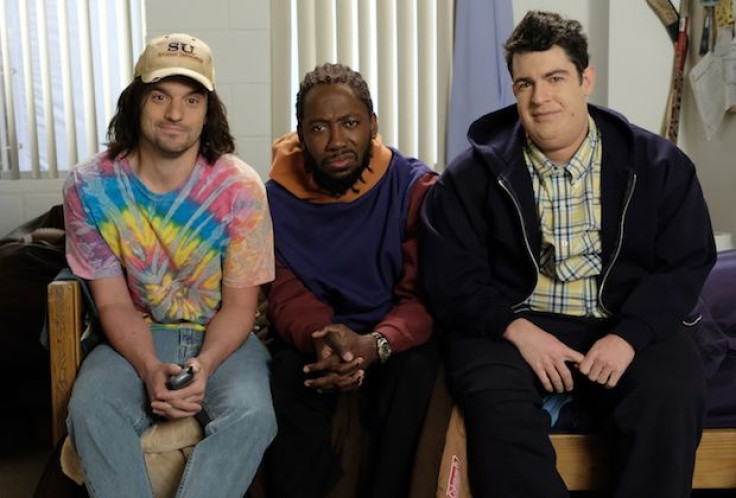 "New Girl" Season 6 will soon reveal Schmidt's (Max Greenfield) first name in the second to the last episode of the hit FOX sitcom.
In the teaser uploaded by cast member Hannah Simone via Twitter, Schmidt tells his friends that his first name is the worst name in history. When he finally revealed it, he freaked out the most compared to everyone else. The episode will center on Schmidt contemplating about using his first name in a series of flashbacks. Several years ago, Schmidt was still very fat and insecure and that's when he started keeping his first name a secret.
According to TV Line, revealing Schmidt's name could signify the series creators' attempts at tying any loose ends before the sitcom officially wraps up. As of late, it is still unclear whether or not "New Girl" will be renewed for Season 7. A few weeks ago, Jake Johnson was asked to comment on the possible cancelation of "New Girl," and he said that it is indeed possible.
Read: Will Jess confess her real feelings for Nick?
While speaking with The Daily Beast, he said, "FOX won't tell us whether the show will be renewed. But we shot a finale where, if this was the end, the core fan base would be OK," he said. The final episode of "New Girl" Season 6 is set to air on April 4, and Johnson said that it will serve as a closure for the characters and viewers. "I think after this season it's done," he concluded.
Meanwhile, "New Girl" Season 6, episode 21, titled "San Diego," will also see Jess (Zooey Deschanel) still spending time with her father in Portland. Jess is trying to avoid Nick (Johnson) because she has recently come to the realization that she still has feelings for him.
"New Girl" Season 6, episode 21 will air on FOX on March 28 at 8 p.m. EST.
© Copyright IBTimes 2023. All rights reserved.