New Jersey Police Officer Claws Into Ice To Rescue Mother And Child From Frozen River
KEY POINTS
The police chief said he started digging into the ice with his fingers to claw his way out
He pulled the woman and the child into the kayak and waited for the Fire Department
The mother and daughter were rushed to a hospital
A New Jersey police officer on Thursday rescued a 37-year-old woman and her daughter stuck in the frozen Passaic River.
When he heard that a woman had fallen through the ice, Elmwood Park Police Chief Mike Foligno borrowed a plastic kayak from a gas station attendant and used a shovel to push himself out onto the frozen river.
"It wasn't working though, so I lay down on my stomach and just started digging into the ice with my fingers to claw my way out," Foligno was quoted as saying by NorthJersey.com.
When he reached the mother and daughter, he brought the child into the kayak and then pulled the woman to safety. Foligno said that the woman was still panicking and kept shouting that they were going to die.
The child was going in and out of consciousness after she was rescued, police said, according to New York Post.
While waiting for the Fire Department to arrive, Foligno said that he "lay on top of them to get some body heat, and the child had started to blink."
Firefighters in wetsuits reached the kayak using ice rescue sled and ropes and the trio was pulled to shore. The mother and the daughter were rushed to Joseph's Regional Medical Center in Paterson.
Foligno said that he can't imagine how they lasted that long. "For the 20 or 25 minutes I was out there in the boat with just water touching me, I was freezing," he was quoted as saying by New York Post. He termed the ordeal "physically and emotionally draining."
Detective Capt. Mark D'Amore said that the mother and child were "seconds away from going under" when Foligno reached them.
The police are investigating what the two were doing on the river and how they reached there.
In December, five teenagers from New Jersey saved two children who had fallen into a frozen pond while sledding. Eight-year-old Olivia Heid and her 4-year-old brother RJ sledded into a partially frozen pond, broke through the ice and fell into the freezing water.
The teenagers formed a human chain to pull them out of water.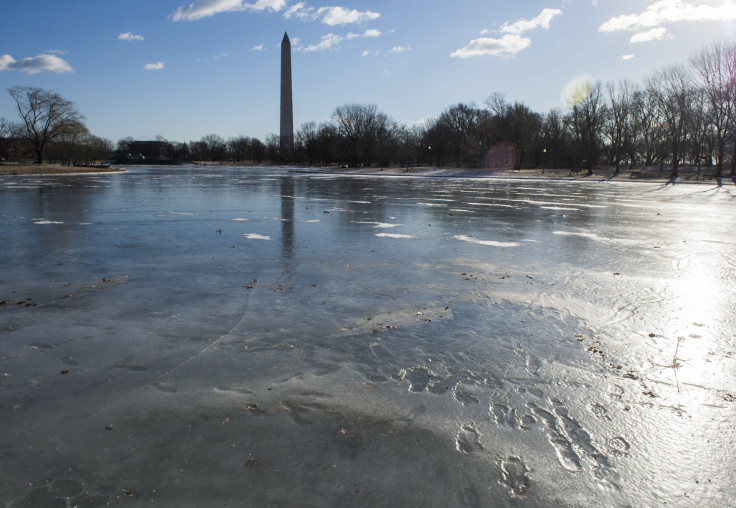 © Copyright IBTimes 2023. All rights reserved.