New JK Rowling Book: Harry Potter Author To Publish 'The Casual Vacancy'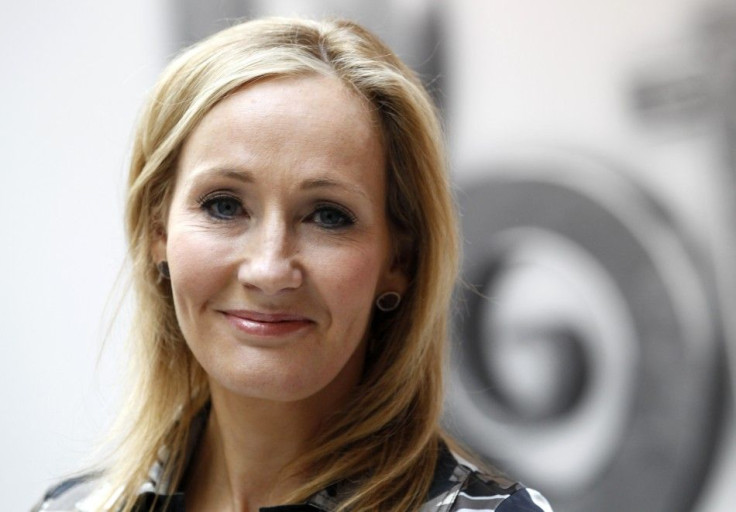 J.K. Rowling, the British author behind the publishing phenomenon that was the Harry Potter series, is aiming for grown-up success with her new, adults-only book coming out this fall.
The Casual Vacancy is scheduled for release on Sept. 27, the Associated Press reported.
The story, which will be available in hardcover, e-book and audio forms, is about a man whose death causes a stir in his small English town. Things get heated when a battle commences for his empty local council seat. The clamor over the seat, according to a synopsis on the Little, Brown Book Group website, becomes the catalyst for the biggest war the town has yet seen. Who will triumph in an election fraught with passion, duplicity and unexpected revelations?
The book marks Rowling's first fictional foray after the world of Harry Potter. It will be published by Little, Brown & Co., marking a break from Scholastic, which published the U.S. versions of the Harry Potter books.
Although I've enjoyed writing it every bit as much, my next book will be very different to the Harry Potter series, Rowling said of the new partnership when it was announced in February, according to a report in the Guardian. The freedom to explore new territory is a gift that Harry's success has brought me, and with that new territory it seemed a logical progression to have a new publisher.
Staffers at the Harry Potter website MuggleNet.com believe that The Casual Vacancy will be another storytelling success for Rowling.
One thing is for sure, the characters will be richly developed and the readership will not be disappointed, MuggleNet.com managing editor Keith Hawk told IBTimes in an email. Miss Rowling doesn't do anything randomly when she writes, every detail is carefully planned throughout her stories.
MuggleNet.com senior managing editor Micah Tannenbaum definitely plans to read the new book and believes it will be a best-seller, but doesn't expect it to come close to Potter glory.
Nothing will match that again in our lifetime, Tannenbaum wrote in an email.
That might be fine with Rowling, actually.
She spoke about the experiences Harry Potter brought her in a 2010 interview with Oprah Winfrey. Winfrey asked Rowling whether she felt the need to top Harry. Rowling said she didn't.
It was amazing, Rowling said of the Harry Potter frenzy. It was also insane at times. And there are parts of that insanity I'll be quite glad to leave. She added: I'm so grateful I had it, on so many different levels.
READ ALSO: Nikki Haley Book: South Carolina Governor Talks Dirty Politics, Tea Party In 'Can't Is Not An Option'
© Copyright IBTimes 2023. All rights reserved.