New K-Pop Idol Goes Viral After Fans Discover He Was A Backup Dancer For BTS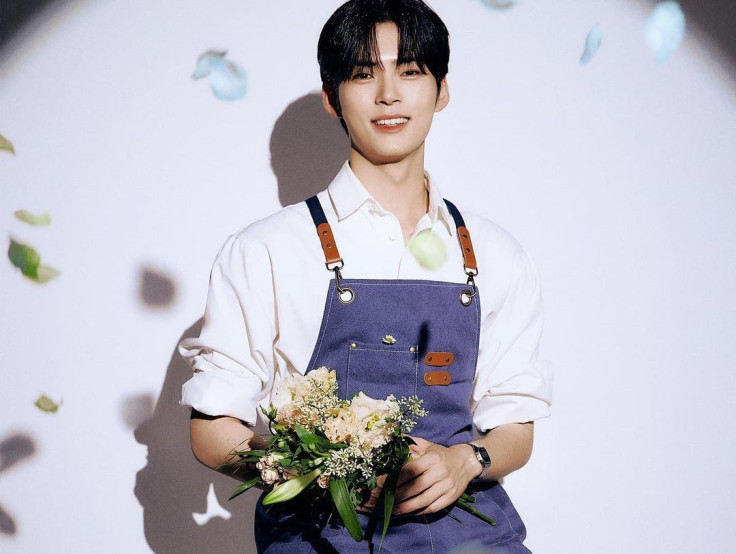 KEY POINTS
Fans discovered that ZEROBASEONE member Sung Han-bin was a backup dancer for BTS and Wanna One
Han-bin confirmed on "KStar Next Door" that he worked as a backup dancer
Han-bin recently sang a cover of BTS' "Take Two" alongside bandmate Park Gun-wook
ZEROBASEONE member Sung Han-bin is garnering a lot of attention online after the K-pop community discovered some of his pre-debut videos and found that he was once a backup dancer for BTS.
As part of the rookie group's debut promotions, the 23-year-old leader and his fellow bandmate Park Gun-wook recently appeared on JTBC's "K-909" where they were challenged to cover the latest K-pop hits within 99 seconds.
A clip of the pair singing BTS' "Take Two," which was uploaded by Twitter pop culture account @AboutMuiscYT, caught the attention of social media users and received praise for "serving vocals."
But several social media users noticed that Han-bin was a familiar face and shared that he was a backup dancer for some of the biggest names in the K-pop industry, including international superstars BTS and now-disbanded pop boy group Wanna One.
"Sung [Han-bin], who sang the first line was a BTS' backup dancer in 2019 back then, he's now a main dancer of [ZEROBASEONE], and the other one is [ZEROBASEONE's] main rapper Park [Gun-wook]," one user wrote on Twitter, attaching an old video on Han-bin dancing behind J-Hope and Suga during BTS' "Dionysus" performance at the 2019 Melon Music Awards.
"HANBIN WAS A BTS BACKUP DANCER?!" another user wrote alongside screenshots of the rookie idol from the same performance.
"I just found out that Sung [Han-bin] has danced with BTS," a third user said on TikTok, sharing a compilation video of Han-bin's old stage performances with both BTS and Wanna One.
The TikTok video, which garnered over 90,000 views and 13,500 likes, was flooded with comments from ZEROBASEONE fans — known as ZEROSE — who expressed how proud they were that he finally debuted as a K-pop idol.
"You worked so hard [Han-bin], now do live your dreams," one user wrote.
Another commented, "From backup dancer to main character of the show."
"The real hard work pays off," a third user said.
ZEROBASEONE's Kim Ji-woong, Ricky, Zhang Hao, Han-bin, Seok Matthew, Kim Tae-rae, Kim Gyu-vin, Gun-wook, and Han Yu-jin appeared on "KStar Next Door" right before they officially debuted on July 10 with their first mini album, "Youth In The Shade."
In the episode, Han-bin confirmed that he was a backup dancer for BTS and Wanna One.
The host, Jonathan, then requested that he perform an updated version of the dance, which the ZEROBASEONE member immediately granted.
"BTS, I grew up well," Han-bin said right after his performance, as seen in a clip uploaded by Twitter user @minggurie.
Check out the full episode of "KStar Next Door" below to get to know more about ZEROBASEONE.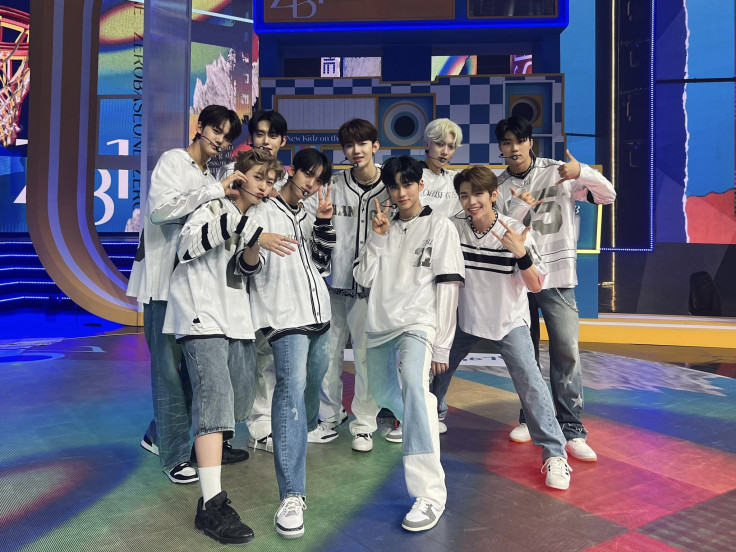 © Copyright IBTimes 2023. All rights reserved.