New Kardashian Diet? After Perez Hilton 'Kleanse,' Why Entertainment Writers Are Taking A Break From Famous TV Family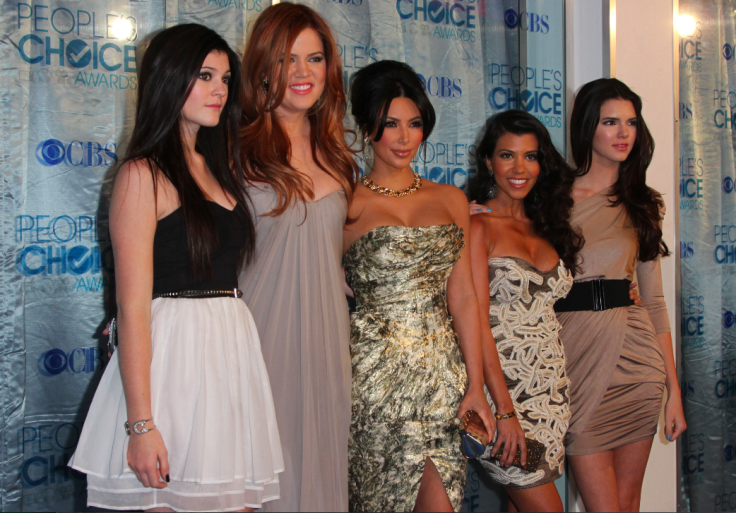 I love to hate the Kardashians and I hate that I love them. I have tried to pretend like I didn't watch every single episode of "Keeping Up With the Kardashians," but I blew my cover by knowing every minuscule update in their lives and writing about them incessantly. In fact, I have a framed picture of Kim Kardashian and her daughter, North West, on my desk.
As a breaking news reporter who mainly writes entertainment stories, I generally write at least one Kardashian-Jenner-themed story a day. I've embarrassingly composed as many as three! There's just so much gossip about the famous TV family, and many readers can't get enough of them.
Other media outlets apparently can't get enough, either. For years, the Kardashians have trumped serious news. For instance, the Kardashians garnered 40 times more news coverage than ocean acidification, the oceanic version of global warning, in the span of 18 months, a 2012 study by Media Matters revealed. When it came to the Stop Online Piracy Act (SOPA) in 2012, evening news stations like MSNBC, Fox News, ABC, CBS, NBC and CNN devoted a joint total of one segment to the controversial act. But Kim Kardashian, who had just filed for divorce from basketball player Kris Humphries at the time, received a total of nine combined segments, a different study from Media Matters showed.
So when celebrity blogger Perez Hilton announced earlier this week that he would do a "Kardashian Kleanse," which consisted of ignoring stories about the Kardashians and Jenners for a week, I decided to join out of pure curiosity. Could I abstain from one of the most talked about families on the planet?
Others were up to the challenge Perez presented. Various radio shows and podcasts agreed to the ban, along with Stuff.co.nz, one of New Zealand's top online news organizations. While Perez didn't give a reason for the "kleanse," other than that the Internet is over-saturated with Kardashians and Jenner gossip, he later decided to extend his kleanse to two weeks.
The idea of a Kardashian Kleanse is welcoming considering the amount of media coverage the famous (or infamous) family receives. Along the way, I jotted down my triumphs and failures each day during my Kardashian-Jenner fast. Unlike Perez, I only lasted one week. Here's what happened:
Monday, Aug. 17:
The first day of my Kardashian detox did not go as planned. In fact, I completely forget about it. I can only chalk it up to being in a Monday fog. Regrettably, I wrote one story about Kardashian matriarch Kris Jenner reputedly being the only person who can save reality show "I Am Cait" from possibly being canceled. The other was about "Stimulated" rapper Tyga, who is dating Kylie Jenner, reportedly wanting the teenager to be covered in tattoos because he thinks it's sexy. Both did well with readers.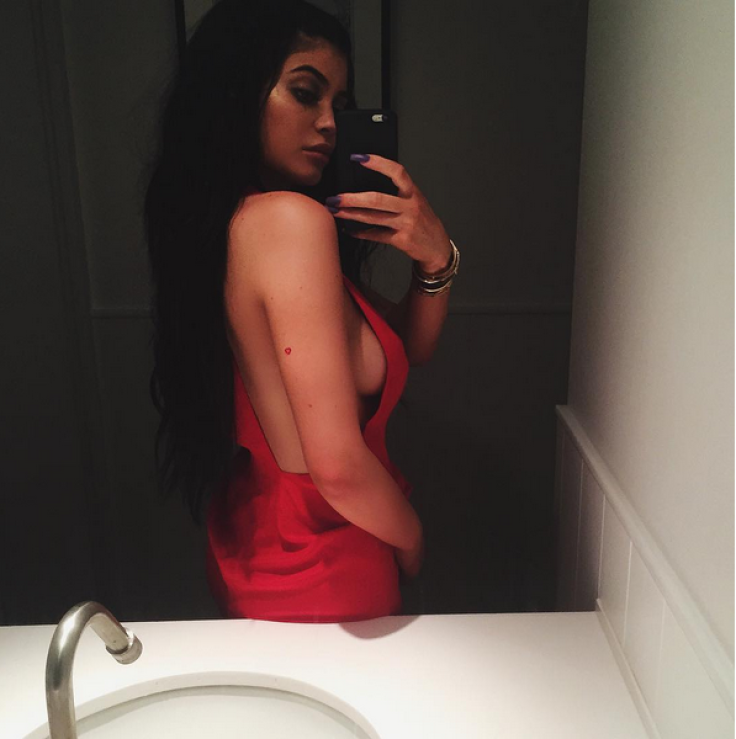 Tuesday, Aug. 18:
I noticed my mistake from the day before and bowed my head in shame. I technically already failed the challenge before I even started it, but I decided to go ahead with it anyway. This is what I didn't write about, but wanted to: Kim Kardashian posted a really cute picture of her daughter, North West, and niece, Penelope Disick, as "little mermaids" on Instagram. Despite the cuteness overload, I somehow mustered the strength to look the other way.
Wednesday, Aug. 19:
The gossip was super juicy! First, paparazzi captured a secret picture of Kim on the beach. Her burgeoning baby bump apparently looked smaller than normal, which led some people to think she was truly faking her second pregnancy.
In Kylie Jenner and Tyga news, the teenager was apparently two months pregnant with the rapper's baby. While, on the Khloé-Lamar front, the former basketball star referred to the Kardashian sister as his "wife" and said they were "soul mates" who will never be apart. He also added this gem via E! Online: "I would never consider myself serious with another woman."
The stories were all hard to stay away from because they were likely traffic gold, which is a story that gets hundreds of thousands of views. But after my slip-up on Monday, I chose to remain steadfast in my challenge.
Thursday, Aug. 20:
It was another busy news day for America's most famous TV family: Kylie Jenner and Tyga had a blast with water jet packs; Kim Kardashian took another flawless selfie; Kendall Jenner "dyed" her hair blonde, but it was probably just a wig; Kourtney Kardashian posted another picturesque bathing suit shot. The important story of the day, however, was that there was a chance Caitlyn Jenner would be charged with misdemeanor manslaughter for her deadly February car accident, CNN reported.
Despite the Kardashians, Jenners and company partying in St. Barth's in the French West Indies, it finally got a little easier to not write about them. While I would have been tempted to write these stories in the past, I finally began to win my battle with the Kardashian Kleanse. Could I have possibly cleansed myself of the unavoidable reality family in just a few days?
Friday, Aug. 21:
The final day of the Kardashian Kleanse was the easiest of all. Either I had been completely cleansed of the Kardashians, or they just happened to have a boring day. Either way, it was nice to be able to spread my wings and write about something else-- the Kardashians don't have to dominate the news cycle. After reality TV star Josh Duggar had another sex scandal, there was plenty of material. And UFC fighter Ronda Rousey announced her new opponent, Holly Holm.
Ultimately, I enjoyed the cleanse. I feel mentally refreshed and a surprising sense of accomplishment. I've learned it's not necessary to write more than one Kardashian-Jenner story a day, because there are other important things to write about, but it is fun. I can't help it if they post salacious pictures or do and say outrageous things.
Here's what you're probably waiting for: Will I do a Kardashian Kleanse again? Probably not. I don't pretend they're anything other than a distraction and I willfully submit to that, as shameful as it might be. However, it's good to know we can get along fine without them.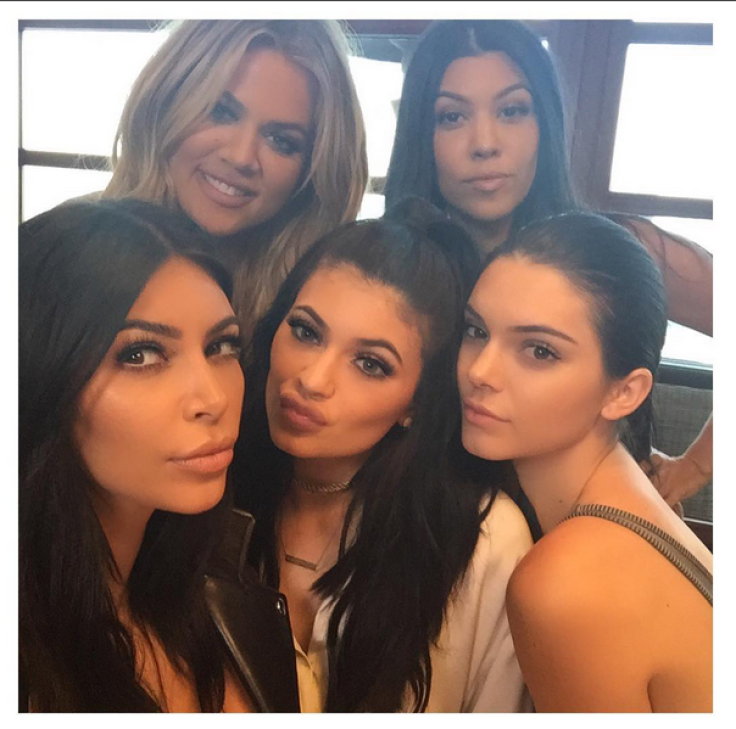 Follow me on Twitter @mariamzzarella
FOR FREE to continue reading
✔️ Unlock the full content of International Business Times UK for free
offer available for a limited time only
✔️ Easily manage your Newsletters subscriptions and save your favourite articles
✔️ No payment method required
Already have an account?
Log in
© Copyright IBTimes 2023. All rights reserved.