Is A New 'NCIS: Los Angeles' Episode Coming This Sunday? Spoilers, Release Date
KEY POINTS
'NCIS: LA' Season 12 Episode 4 is not airing until Dec. 6.
Episode "Cash Flow" features an important story about Kensi and Deeks
Bar Paly's character, Anna, is returning to Los Angeles, soon
"NCIS: Los Angeles" Season 12 Episode 4 is not returning this week. The long-running police procedural series is taking a short hiatus due to Thanksgiving and it will not be back until December.
But when the show resumes its run, fans can expect an explosive episode wherein most of the team will make a return to solve an unusual case. "NCIS: LA" Season 12 Episode 4 is titled "Cash Flow" and will air in its usual time slot next week.
The episode, written by Kyle Harimoto and directed by Yangzom Brauen, will show Callen's (Chris O'Donnell) team partnering with burglars to find a murderer. The case-of-the-week begins with an accidental discovery of the dead body of a Navy reservist, the official synopsis teases.
A group of robbers stumbles upon the murder victim while they are busy robbing a place. The discovery forces them to contact NCIS and get involved in the investigation with the police. Callen and his squad, along with the robbers, attempt to find the killer and the motive behind the brutal murder.
Apart from the action, the fourth episode of the season will delve deeper into the personal lives of fan-favorites Kensi (Daniela Ruah) and Deeks (Eric Christian Olsen). Fans know that their relationship has not been easy due to their breakups and Deeks' accident. While they are at a good place in their marriage, there is plenty more drama in their lives taking shape.
As the holiday season begins, the couple will be struggling to make an important decision about buying a house as they plan to expand their family. Considering their financial health and the condition of the bar, they are going to have a hard time making the decision.
"The bar isn't doing really great, and they want to buy a house and they want to have kids…. That puts a lot of personal pressure on them, to the point where he has to decide whether he has to close the bar, and then as he loses his job, what's he going to do next? He's under a lot of pressure, especially in the first half of the season, and has to make a pretty big decision," show boss R. Scott Gemmill said in a recent interview with TV Line.
Bar Paly will reprise her role as Anna in episode 4. This gives viewers the opportunity to learn more about Callen and Anna's relationship. Anna, who has been away for a while due to volunteer work, is soon returning to Los Angeles where Callen has been waiting for her to make things more permanent between them.
"That job takes her away from Los Angeles, and during that time Callen really realizes how much he misses her — to the point where he decides maybe it's time for him to, you know, make things between them 'permanent'," Gemmill added.
The new episode will be worth the wait for fans as it brings forth lots of relationship drama when it returns after the Thanksgiving break.
"NCIS: LA" Season 12 Episode 4 will air on Dec. 6 at 9.30 p.m. ET on CBS.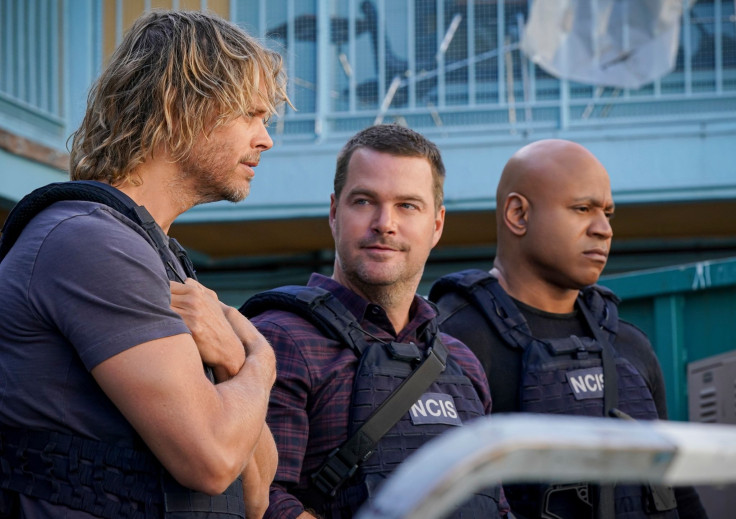 © Copyright IBTimes 2023. All rights reserved.