New Orleans Bar Goers Resigned To Smoking Ban, Just Don't Mess With Their 'Go Cups'
The good times may still roll in New Orleans, but you will have to smoke your rolled cigarette outside the bar, when a citywide ban on smoking in bars goes into effect on Wednesday. Smokers banished outside will still have a mainstay of the decadent town to keep them company: whatever they're drinking in a plastic "go cup."
In January 2015, the New Orleans City Council voted to ban smoking in the city's bars, which many local musicians supported, saying that smoky bars and their secondhand smoke were an unnecessary occupational health hazard, reported Reuters. Cigarettes were banned in New Orleans restaurants in 2007, and bars that serve food don't allow smoking.
"Overall, the feeling is of resignation rather than vocal outrage," Elizabeth Pearce, a drinks historian at the Southern Food & Beverage Museum and co-author of French Quarter Drinking Companion told International Business Times. "People have seen it coming. This is not the first time the vote happened -- nor the first city it's happened to."
Shelly Waguespack, the owner of the French Quarter's legendary Pat O'Briens, along with Harrah's Casino, plans to sue over the ban, reports the New York Times.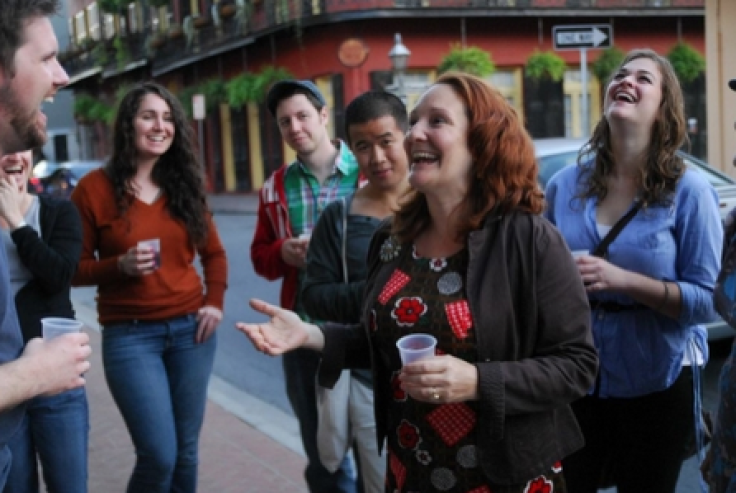 As someone who makes it part of her job to understand drinking culture, Pearce has overheard conversation about the ban in many bars of New Orleans, from Markey's in the rapidly gentrifying Bywater neighborhood, whose patrons were once greeted with thick clouds of smoke when they entered, to the Garden District's Avenue Pub, graced with a patio in back, which Pearce said went nonsmoking upstairs years ago.
"I have friends who are smokers who have said they're not bothered by the ban because when they smoke in a bar, most of their friends aren't smokers, so they don't light up when they're with them," Pearce said. "But I've heard no remarks about secondhand smoke or health," she said. "Zero. The overarching reason people are happy for the ban is that you're not going to smell like smoke when you go home." She added, "The bartenders who smoke, though, are very grumpy."
One such unhappy bartender is Jenny Green McDaniel, who works at a Lower Garden District bar called the Saint, a popular dive bar that caters to a mixed crowd of hipsters, locals, college kids and young tourists who pour in from neighboring hostels.
"I believe this is a terrible thing for the city," McDaniel told IBTimes. "It was packed to the gills tonight with folks coming in to smoke and mourn smoking. As soon as 12 hit [midnight, when the ban went into effect], my bar was empty because everyone moved outside to the patio. It is the neighborhood bars without patios that I fear most for, as they will have countless loud people at all hours of the night standing out front in residential neighborhoods. How will this work?"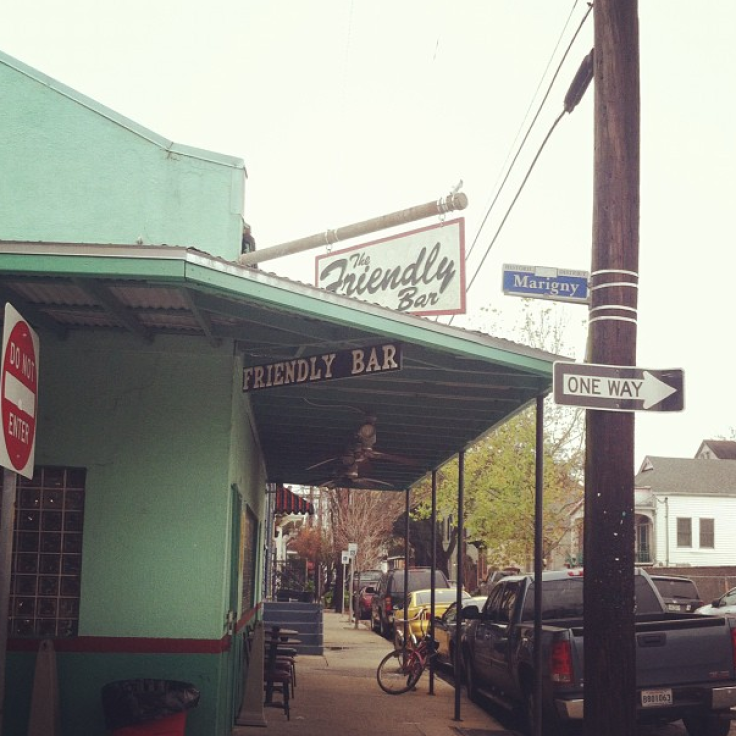 McDaniel worries that noise complaints will multiply from residents about people smoking outside, and that more people hanging around outside could make them vulnerable to muggings.
The city could have regulated indoor smoking in a way that didn't feel so unilateral and damaging to New Orleans culture, according to McDaniel, who offered many examples: letting bars buy smoking permits, creating rules that disallow lighting up with staff of more than 10 people or smoking only after 10 p.m.
"All of these ideas should be collected by the people who they affect," she said. "The people that run and work in smoking establishments -- not by 30 fat cats who are pretending to be worried about people's health."
When asked if she believed, as McDaniel does, that the smoking ban "homogenizes" New Orleans' "wild culture," Pearce was ambivalent.
"Everything changes," Pearce said. "And even though this is a town that doesn't like change, New Orleans has been changing. Some of the things that have changed have caused discomfort and concern, but some things have moved in a positive direction. Schools are looking better than 15-20 years ago. During Entrepreneur Week, I saw a lot startups, not just, 'Let's hope for the one big company that hires people.' The city has burned twice, flooded, survived recession, depression. New Orleans has known who she is for a really long time and changed with the times. She'll be OK."
Pearce added, "But I do think if they f--- around with the go cup, the people will revolt."
© Copyright IBTimes 2023. All rights reserved.