New Travel Restrictions Resemble 'Muslim Ban By A Thousand Cuts,' Former Aviation Security Official Says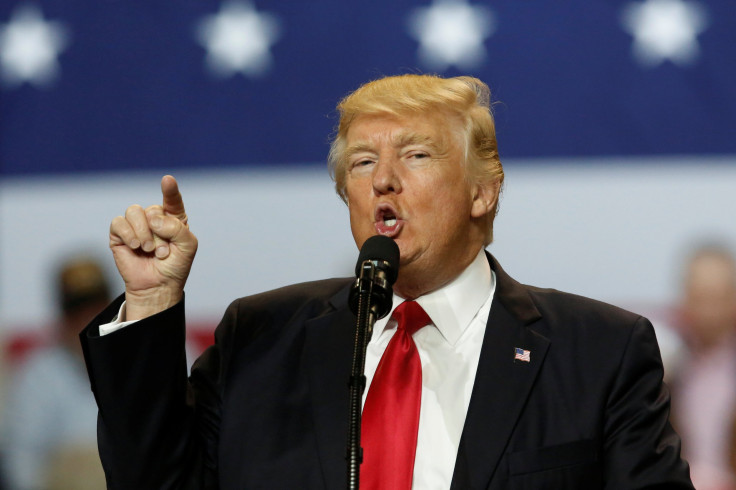 The Trump administration's restrictions on carrying electronic devices for passengers traveling on foreign airlines from 10 airports in eight Muslim-majority countries have been criticized as the latest discriminatory travel directive. One former administration official with knowledge of aviation security told BuzzFeed News that it constituted "a Muslim ban by a thousand cuts."
The Department of Homeland Security announced last Monday night that affected passengers would be banned from taking on board electronic devices larger than a cell phone, including laptop computers, tablets and cameras. The restrictions apply to foreign airlines arriving from airports in Jordan, Egypt, Turkey, Saudi Arabia, Kuwait, Morocco, Qatar and the United Arab Emirates.
Read: Plan To Place Bomb In iPad Led To Device Bans On Airlines
The ban, which was later followed by a similar directive being announced by the British government, was made in response to "evaluated intelligence," according to a statement from the Department of Homeland Security. The intelligence, said the DHS Tuesday, "indicates that terrorist groups continue to target commercial aviation, to include smuggling explosive devices in various consumer items."
However, some former officials have questioned why the restrictions are being introduced now, claiming such devices have posed a longstanding threat. And one suggested that, following on from President Donald Trump's executive orders attempting to suspend citizens from seven and now six Muslim-majority countries, it was a continuation of his efforts to institute a full Muslim ban.
"The threat of attempts to disguise explosives within laptops and other large electronic devices carried through the last-point-of-departure airports bound for the United States is not new. What appears to be new is this latest overreaction," BuzzFeed News quoted the unnamed official as saying. "It appears to be a Muslim ban by a thousand cuts."
The move was also questioned by Amnesty International, which said that it was hard to take the restrictions at face value due to Trump's previous comments calling for a complete ban on Muslims entering the U.S.
Read: Royal Jordanian Airlines, Travelers Mock Electronics Ban
"While there may be legitimate security reasons behind this decision, President Trump's blatant anti-Muslim rhetoric and the total lack of explanation about these new restrictions raises serious concerns that this could be yet more bigotry disguised as policy," a statement read. "This could be the latest in what looks set to be a long line of discriminatory measures deployed by the Trump administration against Muslims around the world."
© Copyright IBTimes 2023. All rights reserved.